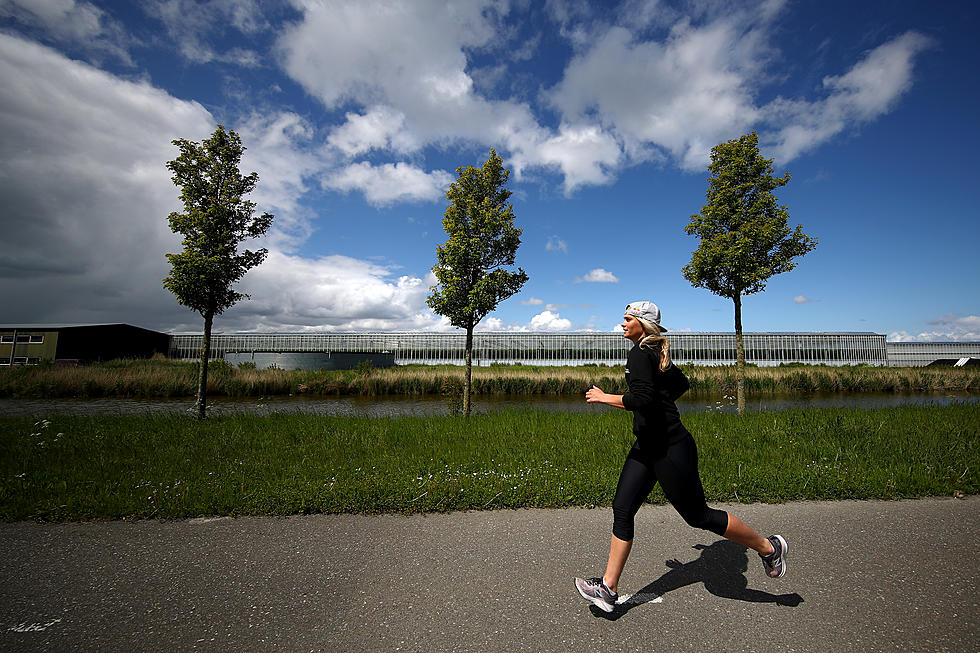 Win Your Mornings! Bonus – Three 15 -Minute AM Workouts
Getty Images
One of the hardest things for most of us is getting fitness into our day. Surveys from YouGov reveal that as many as half of Americans who exercise regularly do so in the morning. Working out in the morning carries many benefits, such as waking you up, improving brain chemistry, and promoting weight loss. When you save your workout for the end of the day, there are a lot of factors that can keep you from doing it, such as running behind at work or just feeling tired. In addition, you check it off your list for the day, so you don't have to think about it later.
One satisfying way to start your morning is stationary biking.  You can use a Peloton or any regular old bicycle. Hopping out of bed to get a quick workout on a bike can help you burn some calories, and build a morning routine. There are a variety of online programs and memberships, including Peloton.  Start your morning off strong and get pedaling. Not everyone has the time to run to the gym before work, so here are some home-friendly workouts to kickstart your mornings. 
Of course, you can always go for an outdoor walk.  It will give you some fresh air, get you out in nature, and expose you to daylight to wake your body and brain.
There are a ton of workout options online as well. Here are three that we selected...
2

Want to get the blood flowing early in the morning, but not in the mood to put a major strain on your body? Stretching is one of the age-old classics of morning routines. Setting aside 15 minutes during your morning routine just to stretch through all your major muscles can be incredibly satisfying as well as refreshing.