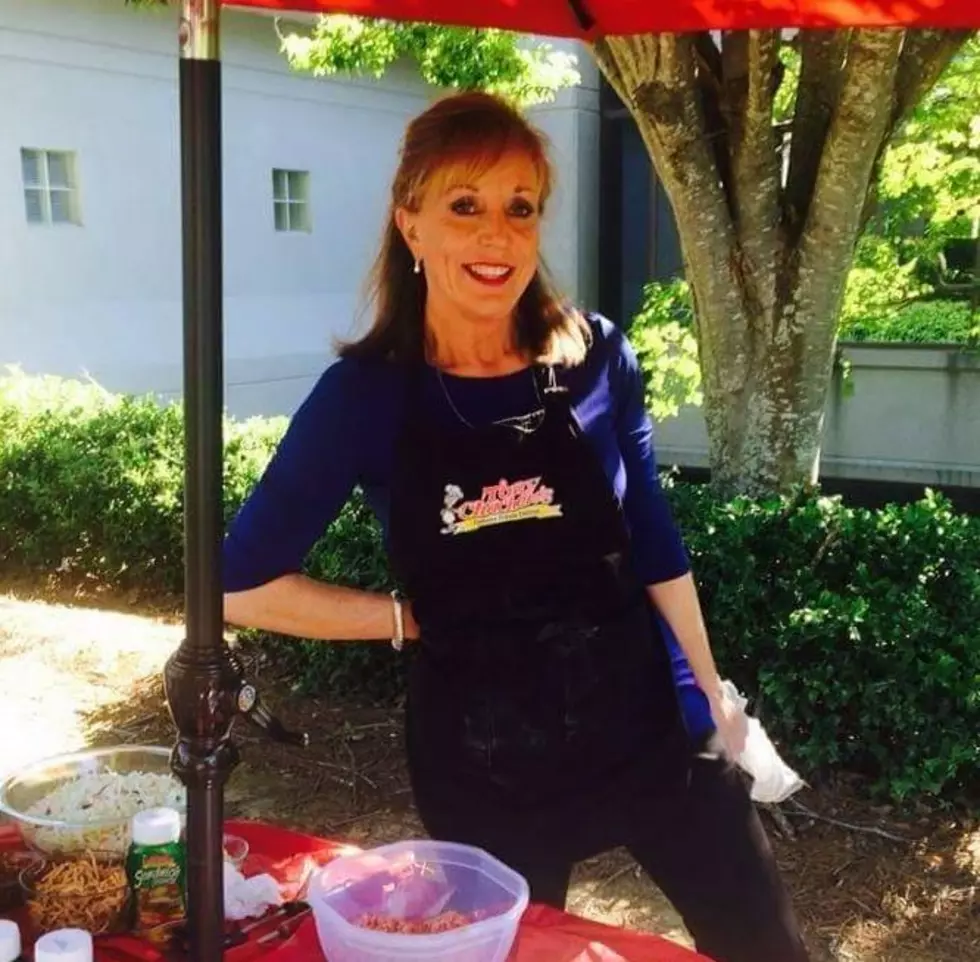 Must-Have Foods From Chef/Nutritionist (Plus Two Creole Recipes)
Gaye Sandoz
In addition to stocking up on toilet paper, Americans are loading up on food during this coronavirus shutdown. Because we are cooking more at home, we have greater control of the foods we eat and what goes into them. What are the best items to always have ready in our pantry? Here's the lowdown.
Lousiana Chef and Nutritionist Gaye Sandoz, who works with Tony Chachere Creole Cuisine, says we have a great opportunity to eat a little healthier and teach our kids about nutritional meals. She recommends having foods with a longer shelf-life to reduce trips to the supermarket. Canned fish, lean meats that can be frozen and frozen fruits and vegetables are always good to have on hand. In addition, we should have items to make sauces such as canned tomatoes, broth, olive oil, garlic, vinegar, lemon and a variety of spices. Choose fresh vegetables that last longer such as carrots and celery.
For snacks,  load up on popcorn (not in the bags) and healthy cereals, low-fat granola, peanut butter, nuts, and whole-wheat crackers.
According to Sandoz, cooking at home can be magical, giving you a sense of adventure and focus.  Involve the whole family, especially the kids, to create long-lasting memories. Check out two of her favorite recipes from  Tony Chachere Creole Cuisine.
They offer fabulous recipes, gifts, books and online ordering for quick dry dinner mixes, 30-minute and Injectable Marinades, seasonings, salad dressings, and NO SALT Seasoning, along with the cookbook "Creole Cooking".
More Health Tips
1

Tony Chachere's Healthy Salmon Crouquette's or Patties

1 large egg
1 (15-ounce) can salmon,  drained
1/2 cup Italian seasoned dry whole wheat bread crumbs
1/4 cup light mayonnaise
1 1/2 teaspoons Dijon mustard
2 teaspoons Tony Chachere's Creole Seasoning
2 green onions, sliced thin
1 teaspoon garlic
2 tablespoons  fresh parsley, minced
1-2 tablespoons extra virgin olive

In a large mixing bowl, lightly beat the egg. Add the drained salmon. Add the bread crumbs, light mayo,  Dijon, lemon juice, green onion and garlic. Gently, mix in

Scoop the mixture by 1/3 cups and shape into 6 patties that are about a 1/2 inch thick.

In a large  skillet, heat oil over medium heat. Swirl to coat. Brown the patties on both sides, until the outsides are very deep golden brown and the patties are cooked through, about 5 to 6 minutes total. When flipping the patties, be very gentle and use a long, flexible spatula, such as a fish spatula.

2

Tony's Angel Hair Pasta with Italian Tomatoes and Pesto

Olive Oil                                                                            1 (28-ounce) can Italian petite diced tomatoes, drained
1 pod garlic, minced
¼ cup prepared basil pesto
8 ounces angel hair pasta
Grated Parmesan  Cheese

Place water on heat to boil.  Heat oil.  Saute tomatoes and garlic in large skillet.  Add pesto.   Turn off heat.

Cook pasta in water.  Drain.  Add pasta to tomato mixture.  Sprinkle parmesan cheese on top.