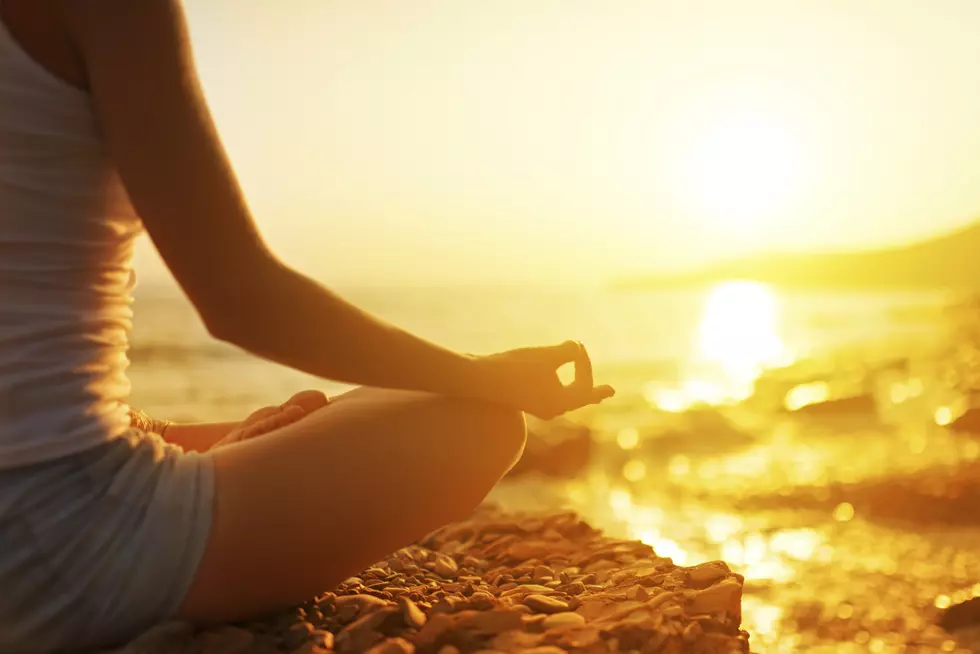 Best Places in South Jersey for Yoga On The Beach
evgenyatamanenko - ThinkStock
Are you looking for a new way to stay healthy and fit this summer, and still have fun at the beach? Then practicing yoga on the beach is your answer! 
Not only does yoga on the beach give you an incredible view and good vibes..it also has health benefits. These health benefits include strengthening our muscles in our legs, feet, arms, and our core. Yoga on the beach also lifts our mood, improves our DNA and immune system, results in fewer and less painful migraines, and is great source of vitamin D. The fresh air is also good for our bodies and very relaxing.
Below are some places you can attend to begin your yoga practice!   Be sure to bring your water bottle, yoga mat, towel and sunscreen and, of course, positive attitude.
3

Yoga on the Beach in Wildwood

4

For beach and stand up paddle board yoga on the water.