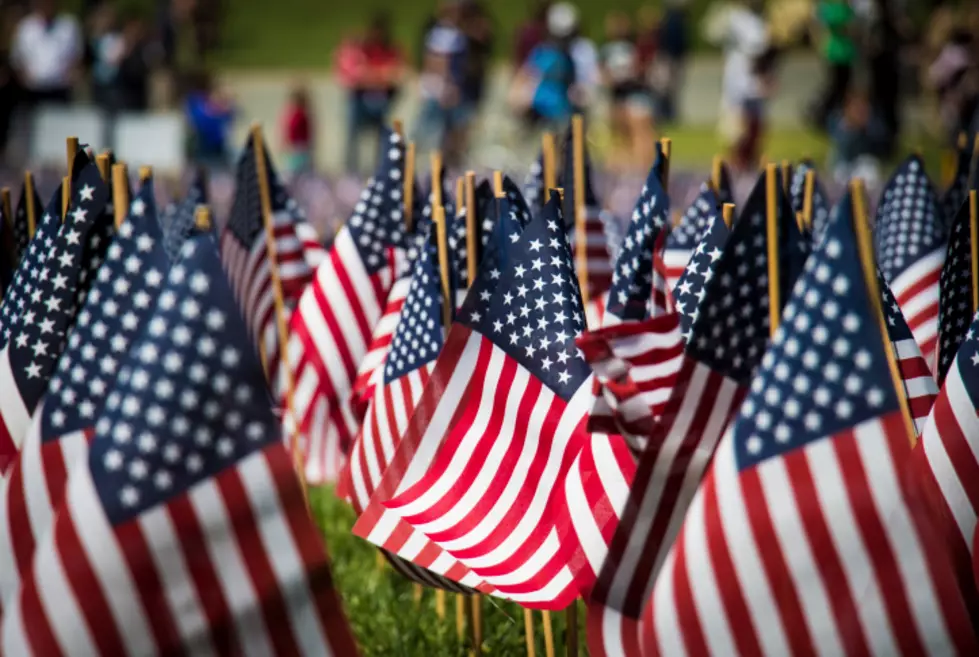 A Different Memorial Day Celebration This Year
TBerrigan/thinkstock
If you're looking for ways to celebrate memorial day this year with most events being canceled and gatherings having a limit, you do have a few options. A few places around New Jersey are coming together to create events so families can still celebrate. If you're thinking of celebrating at the beach, the ones that have opened so far in Atlantic County include Atlantic City, Brigantine, Longport, Margate, and Ventnor. These beaches are all enforcing strict social distancing and are expecting a lot of New Jerseyans to be celebrating at the shore, so if this is what you're planning for, expect crowds. 
A few ways that you can celebrate at home with your family without the usual parades include an event that is being put together by a woman named Gail Van Prooien, who wants to be able to keep her tradition of honoring veterans, but in a different way this year. Her plan is to have everyone in New Jersey sing the Star-Spangled Banner at the same time on Monday May 25th, at 10 am, by coming out onto porches or through open windows. If you are interested in being a part of this event you can RSVP to her event on Facebook and join in. 
Atlantic county specifically hasn't put together any community events so far, but  Wildwood has a couple of virtual events, such as the American Post Legion 184's Virtual Memorial Day Ceremony. This will be through a Facebook Live stream beginning at 11 am on Monday, May 25th,  and will feature speeches from local officials. They will also have printable coloring pages and activity sheets free for kids available on their website, which can be a great way to get your kids involved. 
You can also tune in on Sunday, May 24th for PBS's National Memorial Day Concert at home streaming on your PBS channel at 8 pm. A unique way to honor veterans on this holiday can also have you getting involved with their stories. Lastly, on Story Corps, you can read, watch, and even contribute your own stories about Veterans to connect every generation and keep their memories alive.