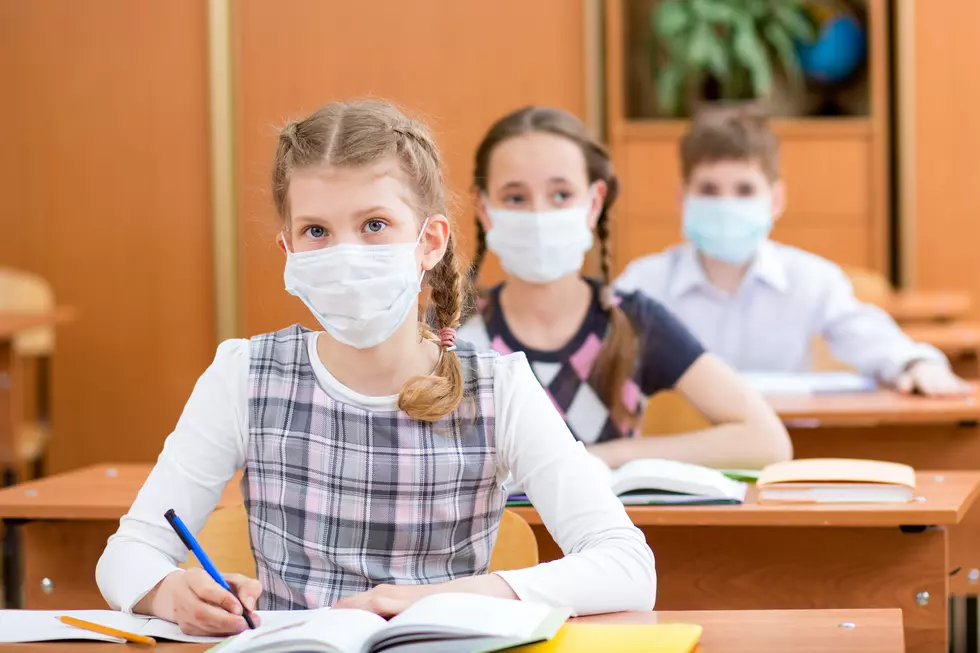 Covid 101: Back to School
oksun70/ThinkStock
More Health Tips
Many of our kids are back to school now - whatever that means these days. My son's college is 100% online, although he is renting a house near the campus, go figure!  My daughter is starting her senior year of high school online and then moving to a hybrid schedule. It is so confusing, I had to get a giant wall calendar and fill out her schedule so we know what is happening every day.
We are all just trying to adjust to this new world we live in but it can be overwhelming for both kids and their parents who are in some cases are juggling work and helping children with virtual school.
It is the job of schools around the country to create a safe learning environment for students, but we all know they are so much more than an educational building.  Friendships are made, lessons are learned, and it's where memories that will last a lifetime are made.  In the last few weeks, it may have felt like things are going back to normal but the upcoming weeks will be a very telling time for us all.  With some schools deciding to stay online, some going back to classrooms, and others creating their own path with ideas like a staggered schedule. 
A sigh of relief can come from the fact that, although children are still susceptible to Covid-19, they are at a lower risk of contracting the coronavirus.  Children 18 and under make up 7% of cases and only .1% of fatalities.  However, one of the biggest risks is children spreading the virus to older people such as their parents or grandparents.
The risk of going back to school also needs to be weighed with the risks of NOT going back to school.  Severe learning loss has been documented during "normal" years just when students go home for summer let alone stay home for months on end.  As stated before schools provide so much more than just an educational purpose, and what they stand to gain in areas like social development, they also stand to lose when they stay home.  
If you are like me, you could use some tips on how to make virtual and in-person learning safer and easier for yourself and your kids.  The Centers for Disease Control offers this comprehensive guide to in-person and virtual learning with checklists for parents and caregivers.