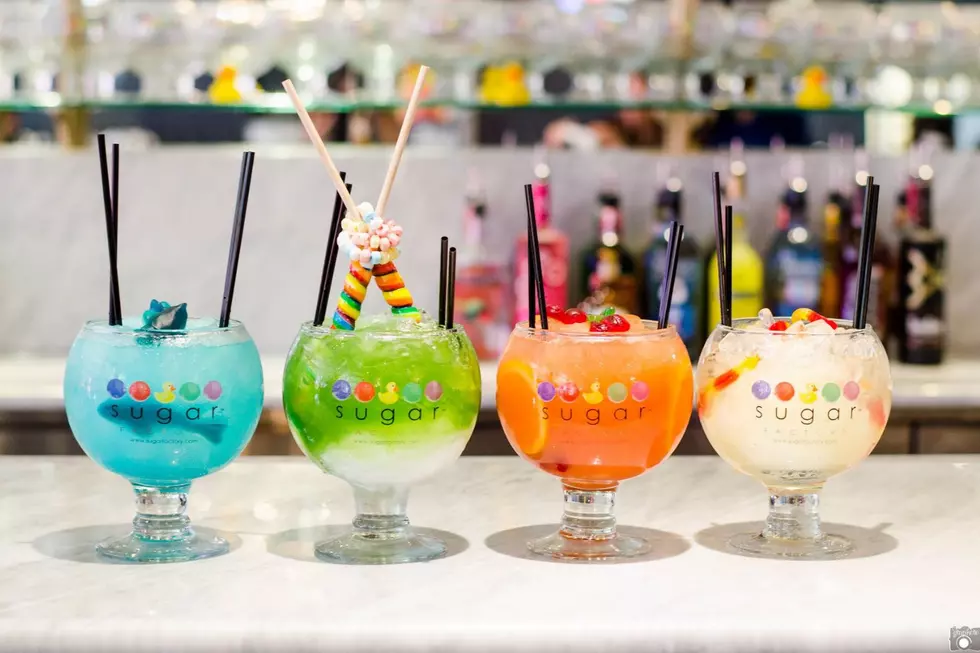 Sweet! World-Famous Sugar Factory is Expanding to Cherry Hill, NJ
Sugar Factory/Facebook
Insert heart-face emoji! That Cherry Hill Sugar Factory is really coming together!

"Sugar (doo doo doo doo dah dah), ahhhh, honey honey (doo doo doo doo dah dah)..."

Sugar Factory offers confectionary satisfaction on too many levels to count!
Its stores and restaurant have reached global fame, making them quite literally the sweetest spots on earth.
And, now one of those sweet spots will be Cherry Hill, New Jersey! The Sugar Factory is reportedly weeks away from opening in Towne Place at Garden State Park (off Route 70 and Haddonfield-Berlin Rd.), according to Courier Post.
M&M Realty Partners' (the parent company of Sugar Factory) executive vice president Joe Morris originally put the Cherry Hill location's completion timeline as early as September.
Now, it looks like its opening will take place closer to Halloween, Patch.com reports. But progress seems to be moving in the right direction!
Just this week, 42Freeway.com checked up on The Sugar Factory in Cherry Hill and noticed a new development. The restaurant's signage has been erected. 
Just a few loose ends need to be tied up, according to 42 Freeway, and we'll soon be sinking out teeth into a Sugar Factory 24k Gold Burger and Rainbow Pancakes!
Cherry Hill's Sugar Factory will be the second in South Jersey, behind the one which debuted at Hard Rock Hotel & Casino in A.C. back in 2018.
Since then, we've not been able to get enough of the over-the-top menu items (like burger sliders on rainbow-hued buns), including Sugar Factory's legendary goblet drinks accessorized with lollipops, gummy candies, and candy necklaces.
The 25 Best Breakfast Spots in All of Camden Co., NJ
We asked, you answered. When those breakfast cravings hit, these are the spots Camden County, NJ goes to indulge. Curious? Check out the list of suggestions.
SJ's Ultimate Guide to Spooky Attractions Halloween 22
Spooky season is upon us! And whether you like to keep your celebrations low-key with a hayride or having the living daylights scared out of you, we've put together your ultimate guide for spooky and haunted attractions in South Jersey this Halloween.
The Best & Worst States for Teachers
It's back to school time!
Teachers and administrators all over the country are welcoming students back either in person or virtually. This will definitely be a challenging year being in person due to COVID cases and protocols that need to be in place to keep everyone safe.
Being a teacher is a huge responsibility. It can be very stressful, and sometimes that depends on the district where the teacher is employed. There are actually some states that are not that great for teachers.
Wallethub
put together a list of the best and worst states for teachers. They look at things like opportunities for employment, competition, academics and work environments.