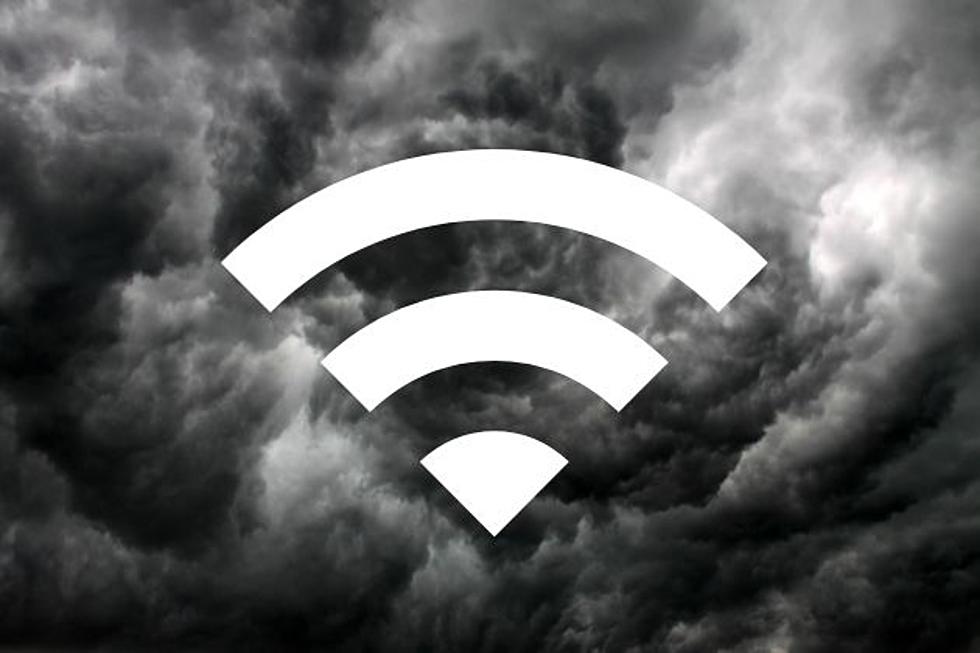 WiFi when the power's out? NJ internet provider created a way
Canva
When the power goes out during a storm, what in your home are you missing most?
In 2023, the answer for many in New Jersey is WiFi.
Right in the middle of the Atlantic hurricane season, an internet provider in New Jersey has launched a first-of-its-kind service that aims to alleviate the no-connectivity stress that typically accompanies hours-long power outages.
The new product is called Storm-Ready WiFi.
From Comcast, the product automatically switches a customer's network to cellular backup so they can continue Internet usage in the event of a storm or local outage.
The modem-like device is equipped with a four-hour rechargeable battery to keep a customer's WiFi up and running — the average outage in the U.S. lasts about two hours, according to federal officials.
"With so much of our daily lives dependent on WiFi connectivity, we knew our customers needed a product that could help keep them connected no matter what life throws at them — even during a storm," said Emily Waldorf, with Comcast Cable.
The device doubles as a WiFi extender for the home during normal operation, meaning it can deliver a strong signal to hard-to-reach corners of the one's home.
Comcast is offering the backup service at a rate of $7 for 36 months. There's no activation fee.
According to Comcast, a customer just needs to plug in the device (ahead of an outage) and follow the activation process in the Xfinity app.
Comcast says the option is only available in areas within range of an applicable 4G LTE cellular signal.
Report a correction 👈 | 👉 Contact our newsroom
VHS Tapes That Sold For Shocking Amounts of Money
These VHS tapes recently sold for hundreds of even thousands of dollars.
LOOK: How Many of These Iconic '90s Shampoos Do YOU Remember?
Salon Selectives. The OG Herbal Essences. Vidal Sassoon. The '90s was stacked with radical haircare options, and we want to know how many of these classic shampoos you remember.
Windfarm projects proposed for NJ coast — and what they might look like
These are the wind energy projects approved for and planned for the ocean off the coasts of New Jersey and New York. While the projects have the support of officials who say they will stimulate the local economy and create renewable energy to power millions of homes, many coastal residents have raised concerns about how the projects will impact tourism and the environment.
The gallery includes competing photosimulations — those on file with the federal
Bureau of Ocean Energy Management
and those recently commissioned by a group opposed to the wind farm development.