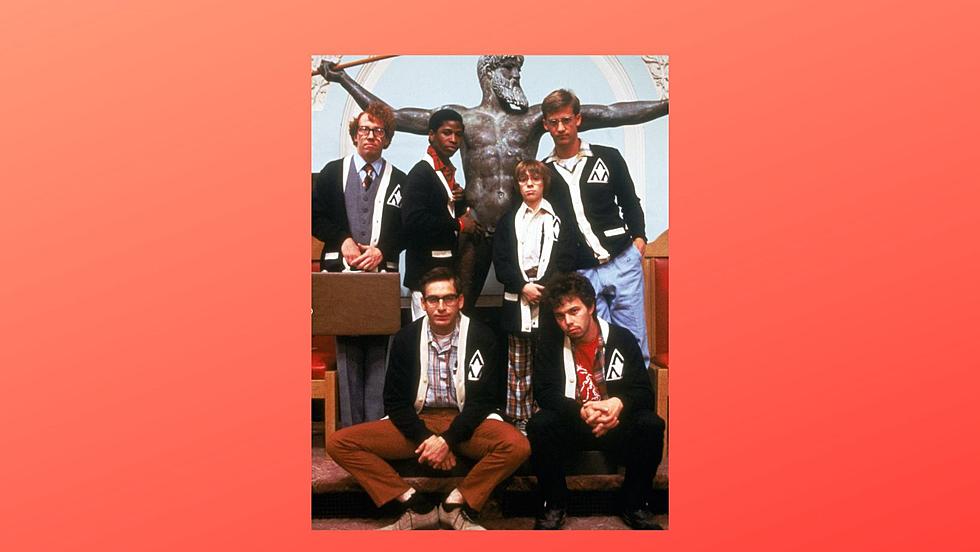 This NJ College Named One of the Top Party Schools in the Country
20th Century Studios Home Entertainment
In 1984, one of the biggest movies was a comedy titled, Revenge of the Nerds.  It starred a young Anthony Edwards, Julie Montgomery, Robert Carradine, and Ted McGinley and followed the exploits of a group of nerds who were entering college.
The movie was filled with all kinds of teenage shenanigans that basically centered around drinking and the pursuit of girls.  With all the partying, when did these students actually attend classes?  More importantly, is that what college life is really like?
A recent report by the website, Niche.com lists the top party schools in the country.
According to the website, the top party school in the country honors goes to the University of California Santa Barbara.  Interesting to note that while they scored an A+ in partying, they only received a C+ for safety.
If you've ever met someone who attended Penn State University, you probably won't be surprised that they made the list of top party schools in the country.  They are ranked number 12 in the country.
Amongst their most popular majors is "Information Science." I'm guessing those students get great practice with all those parties.  I mean, someone has to get out the important information on campus like, "who's bringing the punch?"
Closer to home, Rutgers University made the list of top party schools in the country, placing 24th.  While Rutgers placed 24th out of 1500 schools that were ranked, it's important to note, that Rutgers is also number 21 out of 700 schools as best colleges for criminal justice in the country.
Check out the complete list of 2023 Top Party Schools in America - Niche.
These 9 NJ Cities Are Among The 'Most Miserable' in America
If you're looking for happiness, you probably won't find it in these 9 New Jersey cities.
The Best & Worst States for Teachers
It's back to school time!
Teachers and administrators all over the country are welcoming students back either in person or virtually. This will definitely be a challenging year being in person due to COVID cases and protocols that need to be in place to keep everyone safe.
Being a teacher is a huge responsibility. It can be very stressful, and sometimes that depends on the district where the teacher is employed. There are actually some states that are not that great for teachers.
Wallethub
put together a list of the best and worst states for teachers. They look at things like opportunities for employment, competition, academics and work environments.