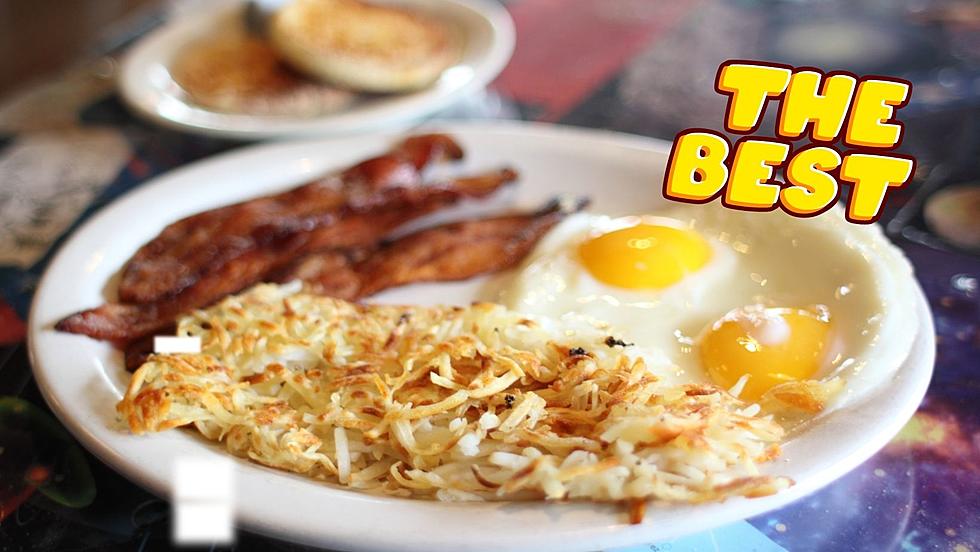 The Best Breakfast Restaurants in Wildwood, NJ
Canva
They say breakfast is the most important meal of the day.  If you live near Wildwood, you've got some great places to check out.
Doo Wop Diner is a throwback to the 50's in its design.  Located on the Boardwalk between Youngs and Spencer Avenues, breakfast is served 8a-11:30a.  Choices are typical of a diner with omelets, pancakes, French toast and, of course, bagels.
Steak Em Up in North Wildwood takes the prize for "different." Breakfast is served between 8a-4p and the menu choices offer some truly unique items.  When was the last time you had a breakfast pizza?  Its pizza crust topped with eggs, cheese and bacon or sausage.  Big portions.  Must try.  Check them out 17th and Boardwalk in North Wildwood.

The Original #1 Hot Spot is located at 3421 Boardwalk next to Morey's Pier in Wildwood.  This is another longtime, family-owned business.  They have a huge menu that includes all the favorites you'd expect from a breakfast at the Jersey shore.
Pompeos Breakfast Restaurant is a classic case of "don't judge a book by its cover." It's a large, bright, and clean dining room with a huge selection of breakfast favorites.  It's located at 1610 on the boardwalk.
McCoy's Coffee & Cereal Bar, located at 1710 New York Avenue is worth a visit.  It's a very cool-looking coffee bar that offers breakfast sandwiches.  They offer hot breakfast sandwiches, bagels, donuts and more.  Prices here are quite reasonable as well.  Of course, they hot and cold brew coffee to wash it all down.
Jersey Shore's Most Wanted
Have You Seen These Subjects? Do Not Approach. Call 9-1-1
Birds Seen in NJ
Different Birds That Can Be Found in the Garden State