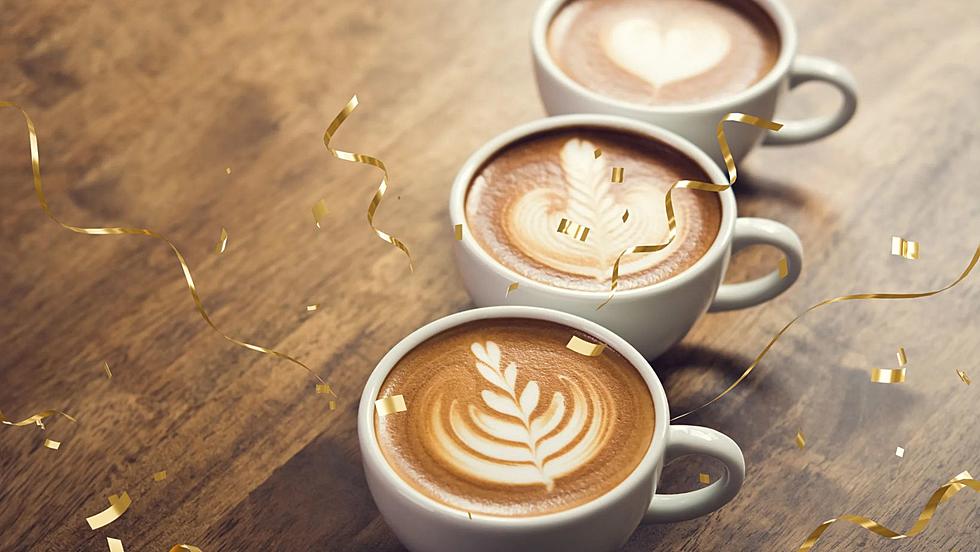 This is Where You'll Find South Jersey's Best Coffee
Canva
Who doesn't like a good cup of Joe in the morning...or afternoon?  I love when I open the door to a coffee shop and I can smell that all too familiar fresh coffee.
Even in the summer, a tall cup of iced coffee is just the pick me up I need to get through the day.  Here's my list of some of the best in South Jersey.
Magic Brain Cafe is a cute little cafe that's tucked away in Cape May.  It offers a friendly, homey ambience that just seems perfect for some quite time with a fresh cup of coffee.  They're open year-round and also have a nice selection of pastries.  You're going to be pleasantly surprised by their prices as well.
31 Perry Street, Cape May Open 7a-6m Su-Th, 7a-8p Fr-Sa (609) 600-1288
Cafe Bru Look carefully or you may pass this place by.  Located off Tilton Road in Northfield, this is a cafe worth trying.  As soon as you enter, you're welcomed with a warm smile and friendly greeting.  They offer a nice variety of coffee options, and their baked goods are very tasty, and made on location.
333 Tilton Road, Northfield Open 6a-6p M-Sa and 9a-3p Su (609) 241-0147
Ventnor Coffee is located just before the bridge to Ventnor.  This place is a bit different in that they really don't take themselves too seriously.  It's a fun, laid-back atmosphere that offers coffee, a snack and a place for a quick chat.  They have a small stage area where they host various events, including an open mic night.
108 N. Dorset Ave, Ventnor Open 7a-6p M-Th, 7a-10p Fr, 7a-11p Sat (609) 992-3046
How You Brewin' Further North on Long Beach Island, you can enjoy a cup of brew and a good variety of breakfast sandwiches and salads.  They have indoor and outdoor-Sa seating and are open year-round.  They also offer their own signature coffee packaged to go.  They're grind it for you in the store.  Not cheap, but worth a try.
8 N Long Beach Blvd, Surf City Open 6a-7p 7 Days (609) 494-2003
Coffee Tyme is located at the Washington Street Mall and is all about personality.  It's like taking a step back in time.  That said, they have a nice selection of different coffees that will surely please.  Additionally, they have a selection of pastries and breakfast sandwiches that are typical of these cafes.
414 Washington Street, Cape May Open 7a-1p 7 Days (609) 435-5647
Mazza's Market and Coffee House is a place you might overlook for coffee, but they're very much worth a visit.  They have a nice selection of reasonably priced coffee that ranks high in taste.  They also have an outstanding selection of desserts and cookies.  As their name implies, they are also a popular little market that offers fruit, vegetables and more.  This is a must-try, if you've never been here.
815 West Mill Road, Northfield (609) 646-1130 Open 8a-5p M-Sa, 9a-3p Su
South Jersey Fine Dining
Delicious Dishes at Some of South Jersey's Fine Dining Restaurants
Artists Scheduled to Perform as Part of the North to Shore Festival
These Are the Artists Scheduled to Perform at New Jersey's North to the Shore Festival