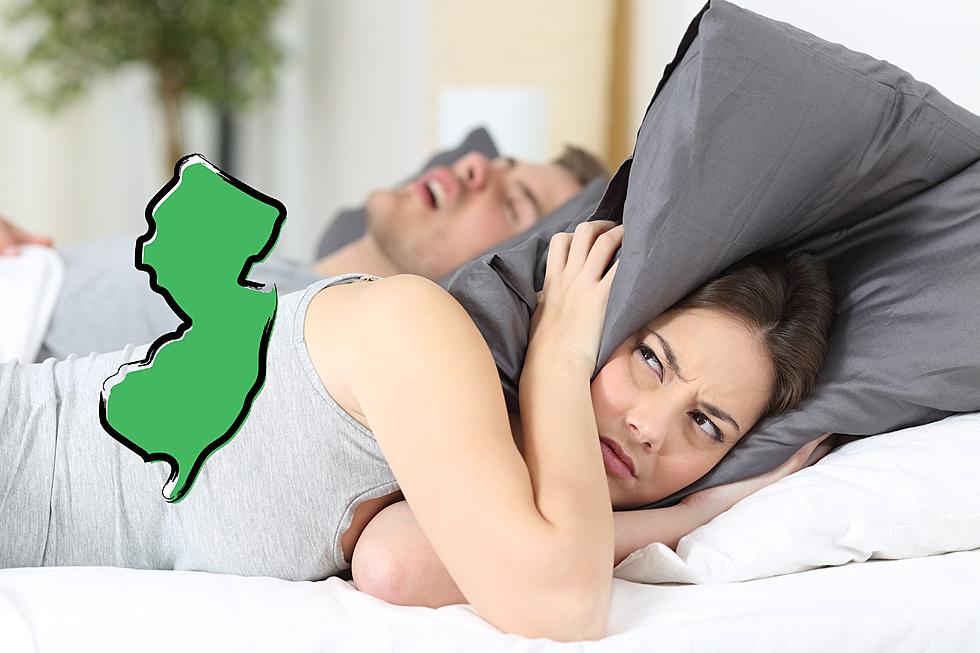 Sleep tight! New Jersey ranks among the best states for snorers
TSM Illustration
Haven't we all had those nights where you're kept up much later than you wanted because someone near you is snoring so loudly it sounds like someone is sawing wood right in your home?
It could be your significant other, a roommate, or a family member in another room, it doesn't matter: it's costing you sleep and in that moment they're your enemy.
Or I'm just very cranky, but that's at least how I feel at the time… that being said, I admit that I'm also guilty of snoring. Me and an estimated 90 million across the U.S., it turns out.
Have you ever wondered how badly we in the Garden State snore compared to the other states?
We now have an answer!
MattressNextDay, an online mattress retailer, performed a study to figure out the estimated number of snorers in each state. According to their methodology:
Utilizing Statista and Google Search data, we conducted an analysis to determine the number of people searching for the term 'snoring' and 'how to stop snoring.' This information was used to identify the states where individuals are struggling with snoring at night.
According to the study, you don't want to spend a night in Mississippi, at least not if you want a quiet one. They have an estimated 16.8% of the population who snore.
Apparently, Alaska is where you'll get a good night's sleep, they came in at the bottom of the list.
So where do we rank?
New Jersey was number 36 out of all 50 states for snorers, which is a pretty decent ranking for us. MattressNextDay concluded that about 1,240,228 New Jerseyans snore.
In order to reduce snoring, MattressNextDay suggests the following:
😴 Sleep on your side as opposed to your back
😴 Quit smoking or smoke less
😴 Don't drink alcohol before you go to sleep
😴 Maintain a healthy diet
😴 Buy new pillows
Sleep well tonight knowing that we're among the best in the nation for snorers!
Here are 15 Natural Ways to Improve Your Sleep
11 Bad Laundry Habits to Break Immediately
Save time, money, and frustration with these simple laundry life hacks.
The post above reflects the thoughts and observations of New Jersey 101.5's Kylie Moore. Any opinions expressed are Kylie's own. You can follow Kylie on Instagram.
Click here to contact an editor about feedback or a correction for this story.