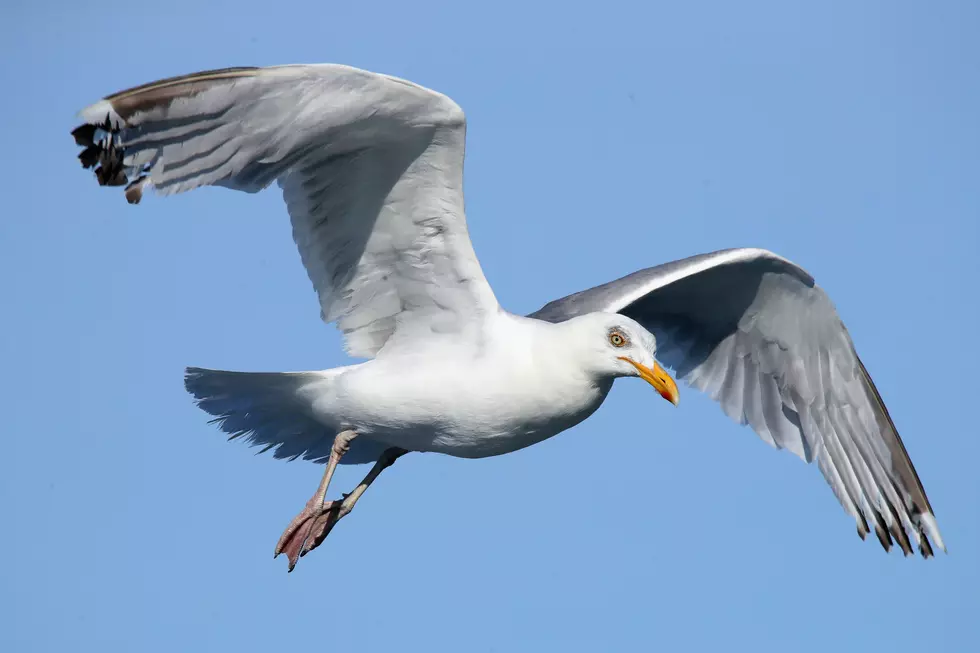 Moment of Truth: Are Those Large Birds Keeping Seagulls Away?
Bruce Bennett
So the town decided to partner with East Coast Falcons to bring in bigger birds earlier this month to deter the problem  -- which cost over $2,000 a day by the way.
And thank goodness -- it looks like Seagulls are backing down!
"The seagulls are starting to understand what's going on here, that they're not supposed to be on the Boardwalk," said PJ Simonis, a falconer working with East Coast Falcons. "And it looks like they're moving out to the water and starting to get crabs and clams."
The larger birds are walked up and down the boardwalk from 10:00 AM to 11:00 PM by an East Coast Falcons employee who is wearing a thick glove for protection.
Since the tactic has worked so well, there is talk that Ocean City will be bringing back East Coast Falcons next Summer.
Something else that is important to note is there has been zero bloodshed. Having these larger birds present is doing the job all on its own and not a single seagull has been harmed during this process.
Plus, having the birds on the boardwalk has also functioned as a tourist attraction. Visitors have stopped for photos and gathered to see the various species.
Here is the typical daily schedule:
Mornings: 4-year-old falcon
Midday when the Sun is highest in the sky: Four hawks who thrive in heat
Night shift: 9-year-owl named Ozzy