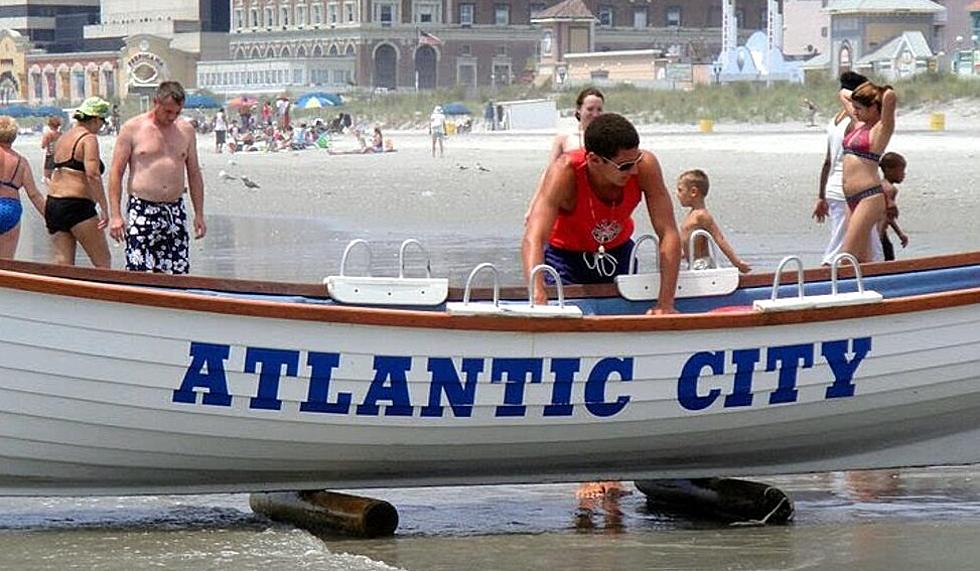 How Much $$ South Jersey Lifeguards Will Make This Summer
TSM
Did you ever wonder how much South Jersey lifeguards are paid for keeping us safe, while enjoying one of the coolest summer jobs ever?  We did, too.
With thanks to Shore News Today writer Nanette LoBiondo Galloway, here is what lifeguards in the Absecon Island towns of Atlantic City, Ventnor, Margate and Longport will make this summer.
Atlantic City: Lifeguards are paid under the collective bargaining agreement modified by the state through the Municipal Stabilization and Recovery Act. The new salary guide approved pays first to third-year guards a daily rate of $100.65, and up to $189.32 for a guard with more than 24 years of service.
Ventnor: Under a new ordinance for 2018, a lifeguard will earn $12.95 per hour in years one to three, $14.28 in year four, $14.67 in year five, $15.35 in years six and seven, $16.87 in years eight and nine, $18.13 in years 10 to 12, $18.50 in year 13, $18.74 in years 14 to 15, $20.25 for years 16 to 17, and $21 for years 18 and beyond.There is also a  daily stipend for lifeguards who have an EMT certification.
Instructors will earn $21.66 an hour, lieutenants $24.83, senior lieutenants $24.95, and captains $31.77. The chief will earn $37.41 per hour.
Margate: Under a collective bargaining agreement, lifeguards are paid a daily rate of $93.65 for a first-year guard to $180.30 for a guard with 18 years of service.
Longport: Lifeguards make a daily rate of $88.92 for a first-year guard, $92.69 for a second-year guard and up to $163.13 a day for a guard with 18 years of service.