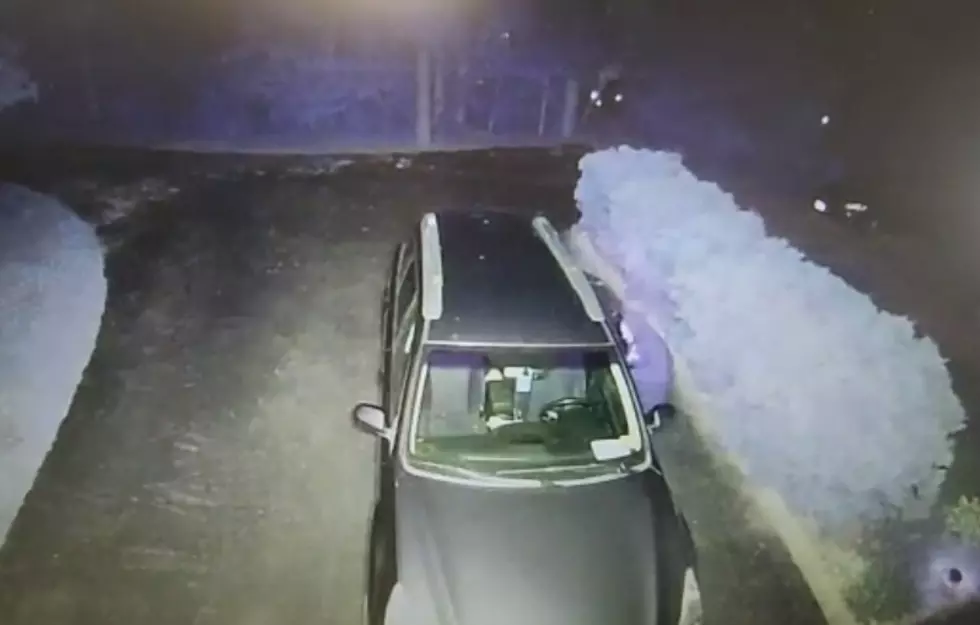 Help State Police Catch This Brazen Upper Twp Car Burglar
NJ State Police video screenshot
Don't you love how video surveillance cameras have put a crimp in the car theft business? Now if they could just improve the quality of the images so we could actually see the faces of the guys ripping us off.
Unfortunately, that is not really the case with the images from Upper Township on Sunday, June 19th, showing a man checking a car door as he tries to steal the owner's belongings out of it. The video was taken just after midnight in the owner's driveway.
Luckily for them, their car was locked. Others were not so fortunate. According to an NJ State Police Facebook post, the car burglar was able to steal from multiple vehicles that night.
Police can only describe this guy as "a white male and was last seen wearing a blue hoodie and blue jeans."
You may notice something about him that tips you off to his identity if you watch the surveillance video. You can see the video below in this post.
If you do recognize him, contact Trooper Varinder Singh at Woodbine Station at 609-861-5698. Anonymous tips are welcome.
Ocean City's Famous The Painted Lady is for Sale
Ocean City's Famed Tahiti Inn is for Sale - See the Photos