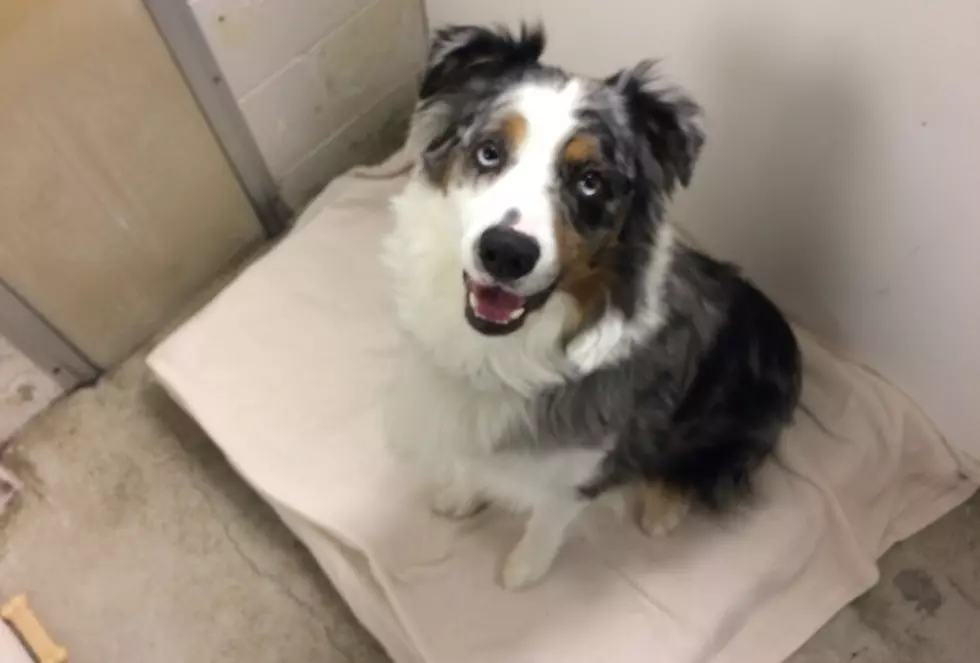 Finnegan Loves Long Walks – Pet of the Week [VIDEO]
Finnegan/Humane Society of Ocean City
Every Thursday morning at 7:15am on the Lite Rock Morning Show, the Humane Society of Ocean City brings in the new Lite Rock Pet of the Week.
If you are thinking about adding a pet to your family, please consider adopting from the Humane Society of Ocean City, a no-kill shelter recognized as one of the nation's top ten animal shelters.
All of the animals are spayed/neutered, vaccinated and micro-chipped before adoption. All animals also receive an Alumni Card which entitles them to a 10% lifetime discount for veterinary services at the Humane Society of Ocean City clinic.
This week we met Finnegan the dog…
Here is some information on Finnegan from the Humane Society of Ocean City:
Finnegan is a male Australian Sheppard, ~18 months of age. Weighing 60+ lbs, he is of a working breed -- making him of high intelligence, awareness, and energy level. He is mostly black & white, with a little brown, his whites are speckled with black/brown "pepper". He has multi-colored eyes.
Finnegan is an outgoing & friendly fellow, though his youthful exuberance is noticeable! He will need to be taught some domestic manners, and needs some patient leash-training. He is working towards those goals now and will need people who will continue to help him learn good-manners. He is a sweet and affectionate boy, gives lots of kisses, loves ear-scratches and belly-rubs, and he does enjoy a good game of fetch (shocker, that)! He also enjoys long walks, spending time bonding with you and exploring his environment. He already knows sit, down, paw, & bravo and basic obedience training should not be too difficult.
Finnegan is young and has been through a few homes already, as the lifestyle of those homes was not what Finnegan needed. Unfortunately Finnegan is a bit short on manners, though far from the rudest pooch you've met. He needs a relatively calm household with active folks who have the time and energy Finnegan needs. Spending time bonding with him through walks, training, and play; a high-fenced yard he can run and play in, and playmates -- you or other suitable canine mates; long walks (30-60 minutes each), at least once, should be 2-3 per day; NOT to be alone & bored in the house for 6-10+ hours a day. Due to Finnegan's size and lack of manners, kids should be late teens (16+) and up."
If you would like to visit Finnegan or need more information about any animal up for adoption at The Humane Society of Ocean City, call 609-398-9500 or stop in any day between 11a-3p.
To adopt from the HSOC you will need one form of identification, which includes your name, permanent address and proof of ownership (i.e., local tax stub). If you rent, written approval from your landlord is required as well as personal identification.The adoption fee is $50.00 for cats or kittens and $85 for dogs, adults and puppies.
They accept cash, Visa, MasterCard, Discover and debit cards. Checks are accepted upon management's approval. All adoptions include spay/neuter surgery, microchip if requested, free first vet exam, and all necessary vaccinations through the first year. Adoption applications are available at the shelter.
 Here is a short video from Finnegan's visit to the Lite Rock studio...