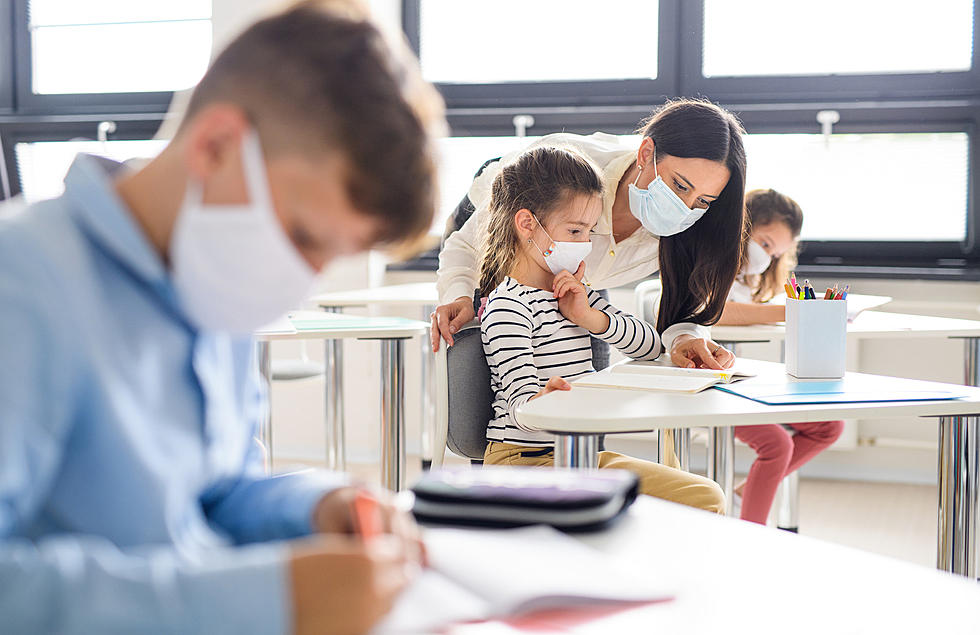 COVID-19 Outbreak Flares Up At 6 NJ Schools Including Two in Atlantic County
Halfpoint
COVID-19 just won't go away. Cases have been rising thanks to the Delta variant which has caused concerns again especially now that school is back in session.

According to a report from NJ.com, 6 schools in the Garden State including two in Atlantic County and one in Cumberland, Morris, Monmouth, and Union counties have experienced a Covid outbreak affecting teachers, students, and staff.
Officials did not release the names of the schools in question or information if the schools had to be closed due to the virus spreading once again. Cases have to involve three or more people in schools K through 12  who are unrelated and who have tested positive for COVID.
State Health Commissioner Judith Persichilli tells NJ.com,
We do have six outbreaks," "It's a combination of both some staff cases and student cases."
The COVID outbreak has affected at least 20 students, teachers, or staff members.  2020 was an extremely difficult and challenging school year thanks to the virus with over 281 outbreaks in New Jersey schools which over 1,200 confirmed cases of COVID.
My son is a teacher in North Jersey and going back to school with cases surging was a major concern for him. I'm sure the number of cases and outbreaks will rise as we get ready to start the fall and winter seasons.
KEEP READING: Can You Help Find Any Of These 62 Missing New Jersey Children?
NJ teachers and educators caught in sex crime busts
Over the past few years, state lawmakers have taken on the challenge of dealing with accused child predators among the ranks of teachers and educators.
In 2018, the so-called "pass the trash"
law
went into effect, requiring stricter New Jersey school background checks related to child abuse and sexual misconduct.
The follow individuals were arrested over the past several years. Some have been convicted and sentenced to prison, while others have accepted plea deals for probation.
Others cases are still pending, including some court delays amid the COVID-19 pandemic.
19 Stores We Miss Shopping for Back to School Clothes
When we think of shopping for clothes to go back to school, we think about fighting with mom. JK, lol. Doesn't EVERY kid though? We take a look back at stores we miss.