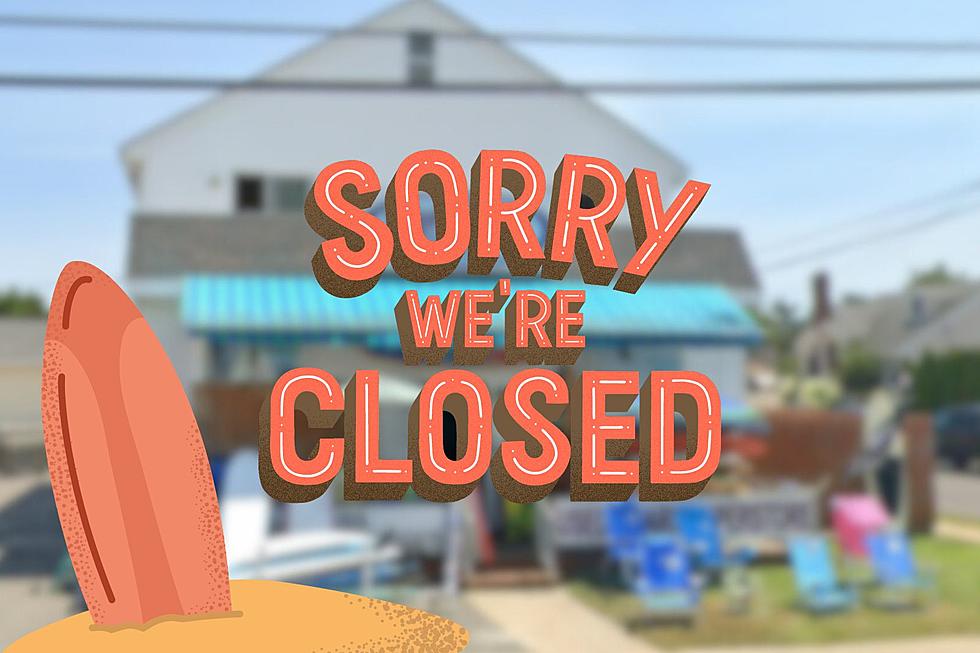 After 6 Decades This Popular New Jersey Surf Shop Has To Close Its Doors
Photo Credit: Google Maps / Canva
One of the coolest beach activities you can do at the Jersey Shore is without a doubt surfing.
In my opinion, surfing is a quintessential beach sport, and I'm super jealous of anyone who knows how to surf and gets to do it on a regular basis.

It's something I've always wanted to learn and get into but has always been put on the back burner.
As a kid, checking out local surf shops when we'd visit the shore was always a highlight of our vacation.
Places like Seventh Street Surf Shop in Ocean City and Heritage Surf Shop in Sea Isle.
Those local surf shops are so important to spreading the passion of surfing to people, and when one of them announces it's closing its doors it's a huge loss to the surfing community.
Sadly, that's the case for one very popular surf shop in Long Beach Island, which announced it will be closing its doors sometime in October or November of this year.
What's really sad is that this place was a staple in the surf community known as the go-to spot for surfers and people like me who are just trying to get into the sport.
Opened back in 1962, and known for the Matador surf brand 6 ABC News reports that LBI's beloved Brighton Beach Surf Shop will have to close in the coming months.
Apparently, the surf shop is part of an estate according to 6 ABC, so when the estate was sold the surf shop had to go as well.
The silver lining is that Brighton Beach Surf Shop's owner Mike Lisiewski says he may be able to move to Brighton's sister shop Wave Hog which is located just down the road in Ship Bottom.
Wow! Aaron Rodgers new home in New Jersey: Inside and out
Here's a look at New York Jets Aaron Rodgers' new Montclair home with 8 bedrooms and 9 baths — and sweeping views of the rest of New Jersey and the Manhattan skyline.