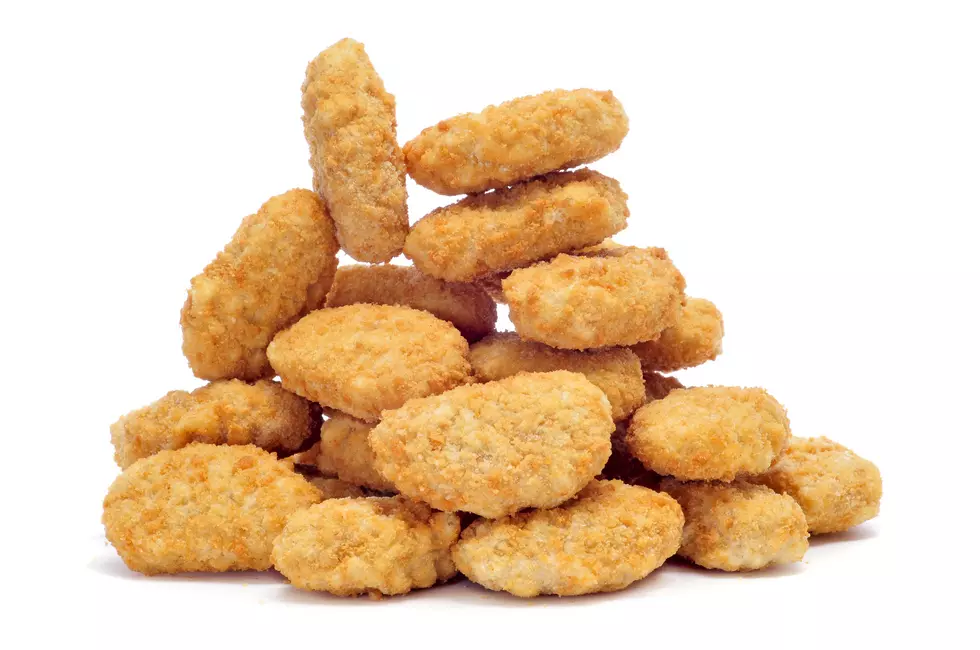 Tyson Recalls Over 36,000 Lbs. Of Chicken Nuggets
Thinkstock
Not the best news for you chicken nugget lovers out there.
Tyson has just announced that they are recalling more than 36,000 pounds of chicken nuggets.
Why? Because they might be contaminated with rubber.
There were consumer complains of finding odd materials in the 5-pound backs of Tyson White Meat Panko Chicken Nuggets but there have been no reports of reactions or illnesses.
The packages to be on the look out for have a "best of used by" date of November 26th, 2019 and the case code is 3308SDL03.
Either toss those suckers in the trash or bring them back to where you purchased them for a full refund.