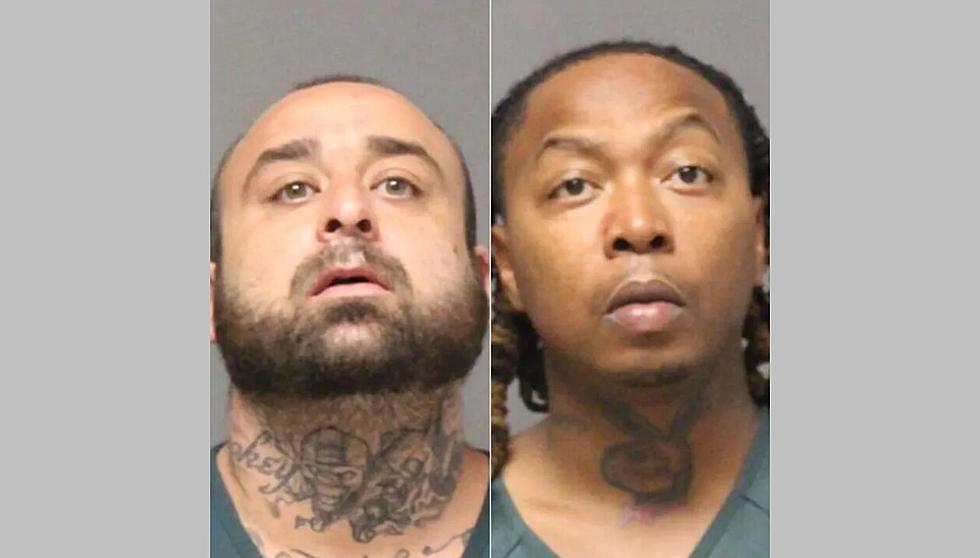 Two Charged With Shooting, Robbing Man in Little Egg Harbor
Marc Manfredonia and Christopher Miller/
Ocean County Prosecutor's Office photos
Two men are facing attempted murder and robbery charges after an incident in  Little Egg Harbor early Saturday, Sept. 9.
Christopher Miller, 36, of Paterson, NJ and Marc Manfredonia, 32, of Little Egg Harbor had a visitor at a home where they were staying on East Hudson Drive in Little Egg Harbor early Saturday.
Shortly after the man arrived, Miller and Manfredonia physically forced the 36-year-old man out of the home and demanded money from him. According to a statement from Ocean County Prosecutor and Litte Egg Harbor Police,  Miller held a handgun on the man and said he would shoot him if he did not transfer money through a mobile cash app.
The victim posted two transactions to Miller and Manfredonia through the cash application.
Miller and Manfredonia then demanded more money from the man and he refused. A fight broke out and Miller fired four gunshots, striking the victim in the leg, groin, and ear.
Police say Manfredonia and Miller continued to physically assault the victim before going back to the inside the home. The victim thereafter ran to a nearby home and called the police.
Little Egg Harbor Twp. Police responded to East Hudson Street and found the man with multiple gunshot wounds. He was taken to AtlantiCare Regional Medical Center in Pomona. He is presently listed in stable condition.
Miller and Manfredonia were taken into custody without incident and taken to the Ocean County Jail, where they are being held pending a detention hearing.
They are being charged with attempted murder and robbery. Miller also faces weapons charges.

Cold Cases: South Jersey's Unsolved Murders & Mysteries
15 Weapons & Devices it's Illegal to Own in New Jersey