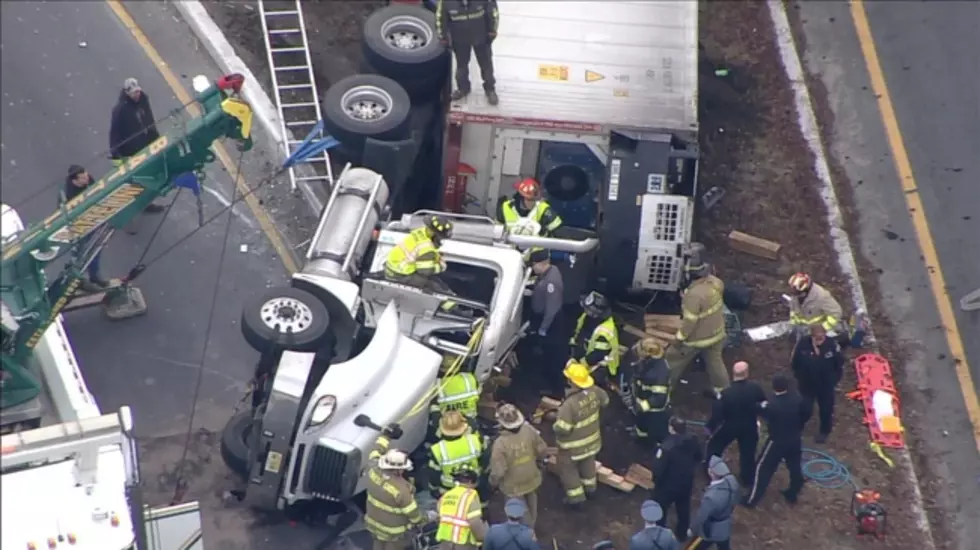 Tractor Trailer Overturns on Route 55 in Vineland, Driver Rescued [VIDEO]
courtesy Chopper6/6abc.com
Emergency crews came to the rescue of a tractor trailer driver after his rig overturned on Route 55 in Vineland Tuesday morning.


Enter your number to get our free mobile app
The accident happened around 9 a.m. as the vehicle attempted to merge onto the highway from an on ramp. The nasty wreckage can be seen in the video below posted by 6abc.com.
There's currently no updated information on the condition of the driver. We hope he's okay.