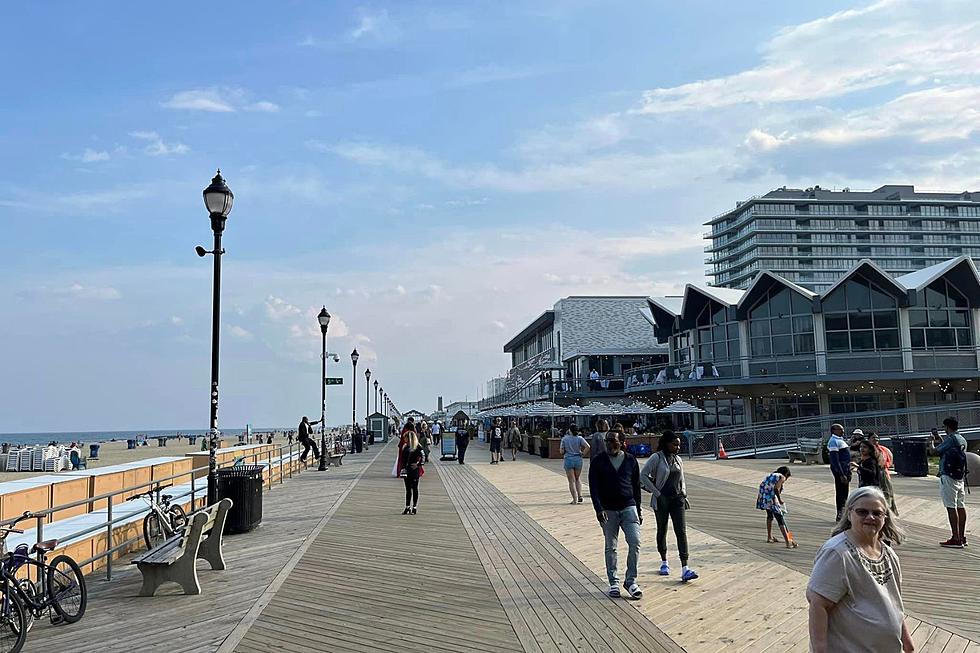 This is the only place to be in NJ this Labor Day weekend
Asbury Park boardwalk (Townsquare Media)
As summer days begin to wind down, there's no better way to bid farewell to the season than with an unforgettable Labor Day celebration at one of our iconic Jersey Shore Boardwalks.
Make no mistake. I'm not telling you a specific boardwalk to go to. You should just find one with shops, restaurants, games, and rides. One with a lot to do.
Point Pleasant, Seaside Heights, Ocean City, Wildwood, Atlantic City, any of these will do.
It's what you're going to miss most after the summer is really truly gone.
So Celebrate Labor Day weekend at one of our famous boardwalks.
☀️ Carnival Fun:
Head to the boardwalk for classic carnival excitement. From Ferris wheels and roller coasters to lively games, there's no shortage of thrills for everyone in the family. Experience the excitement of the boardwalk in full swing, with rides spinning and laughter all around.
☀️ Culinary Delights:
Satisfy your appetite with delicious boardwalk treats. From funnel cakes and corn dogs to mouthwatering seafood, you'll find a variety of flavors to indulge in. Don't miss the chance to try local specialties and enjoy the taste of summer.
☀️ Shopping Galore:
Explore the boardwalk's shops and stalls, offering everything from unique souvenirs to handcrafted jewelry. Support local artisans while finding that perfect memento to remember your Labor Day getaway or day trip.
☀️ Beach Relaxation:
Take a leisurely walk along the sandy beach and enjoy the sun and surf. Feel the sand between your toes, soak up the sun, and take a refreshing dip in the ocean waters—it usually when they're the warmest. It's the ideal way to unwind and make the most of the holiday weekend!
☀️ Evening Fireworks:
As the day winds down, get ready for a spectacular fireworks display. Watch as the night sky lights up creating a memorable finale to your Labor Day celebrations.
Jersey Shore boardwalks offer a diverse range of activities for everyone to enjoy. And there's nothing like a Jersey boardwalk anywhere else in the country! So as far as I'm concerned, any true New Jerseyan should be on one this weekend.
Whether you're seeking thrills, delicious food, shopping, beach time, or a stunning fireworks show, the boardwalk has it all. Make the most of this special weekend and say goodbye to summer m by embracing the festive atmosphere and creating lasting memories with friends and family.
Step onto the planks, where the scent of cotton candy mixes with the salty ocean breeze, and embark on a day of pure leisure and excitement.
LOOK: Do you know these 50 famous acronyms?
This list from
Stacker
features a collection of the most common acronyms and their meanings. Popular abbreviations include establishments like ACLU, YMCA, ad the AARP.
Most popular grocery stores in America
Opinions expressed in the post above are those of New Jersey 101.5 talk show host Judi Franco only.
You can now listen to Dennis & Judi — On Demand! Hear New Jersey's favorite best friends anytime, anywhere and any day of the week. Download the Dennis & Judi show wherever you get podcasts, on our free app, or listen right now.