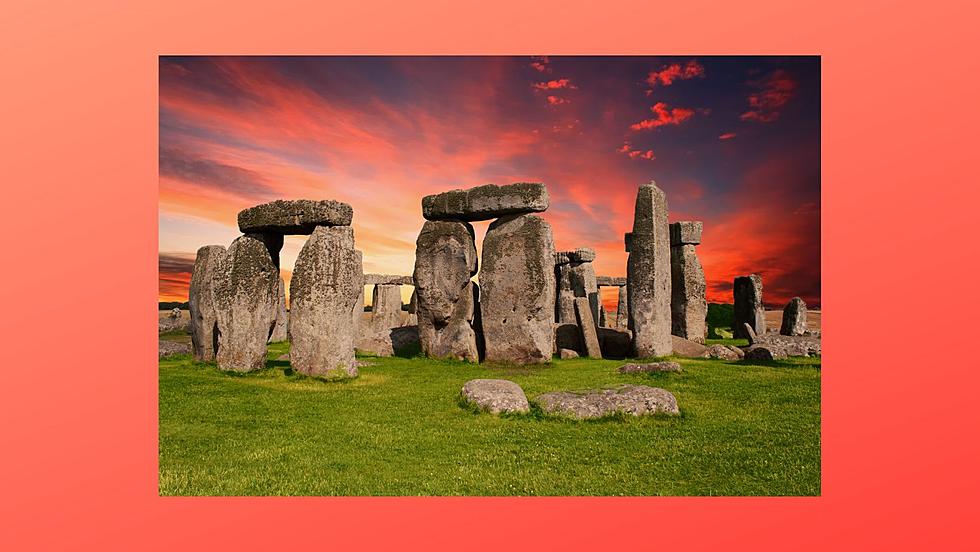 This is NJ's Most Famous Landmark
Canva
We've all heard the jokes about New Jersey, and people have all kinds of misconceptions.
States that are bigger than us love to say that we're the road between New York and Philadelphia, while those in smaller states see us as the state with all the refineries.
The truth is that we have plenty to see and do in New Jersey, and we have some pretty cool landmarks of our own.
All across the country, there are some great landmarks to see.  Mount Rushmore in South Dakota is quite the site.  Think about the work that went into carving the faces of George Washington, Thomas Jefferson, Abraham Lincoln and Theodore Roosevelt into the side of a mountain.  What else is South Dakota known for?  Cold?
In Arizona, there's the Grand Canyon for us to stare at.  I suppose it could be fun to explore and hike, but that takes a lot of work.
The Hoover Dam is huge, and quite the engineering fete.  It's in Nevada, and we actually visited it.  They offer tours, and many people combine a tour of the Hoover Dam with a tour of the Grand Canyon.
We have a special landmark here in New Jersey, actually two.  Liberty Island is home to two landmarks with special meaning to all Americans.  Best of all, they are withing driving distance.
Make a point of visiting the Statue of Liberty.  You can actually enter the statue and walk to the top for an incredible view.  You can imagine how massive it is, until you stand next to it.  The stairs are steep, and I don't recommend it for people who are claustrophobic.  Also, be sure to wear comfortable sneakers.
Ellis Island is another must see landmark.  You can take in both in the same day.  Visit the actual island most of our ancestors stopped at on the way to the United States.  Its fascinating and kids will enjoy this as well.
You will need to take a ferry to get to the islands, and while there is a fare for the ferries, entrance to the museums is free.
Every State's Most Iconic Landmark (msn.com)
Leaping Dolphins and Whales Near Cape May NJ
Our friends at the Cape May Whale Watcher Have Shared Some Unbelievable Photos!
9 Atlantic City Area Restaurants Featured on Diners, Drive-Ins, and Dives
Guy Fieri has featured almost a dozen Atlantic City area restaurants on hie show.