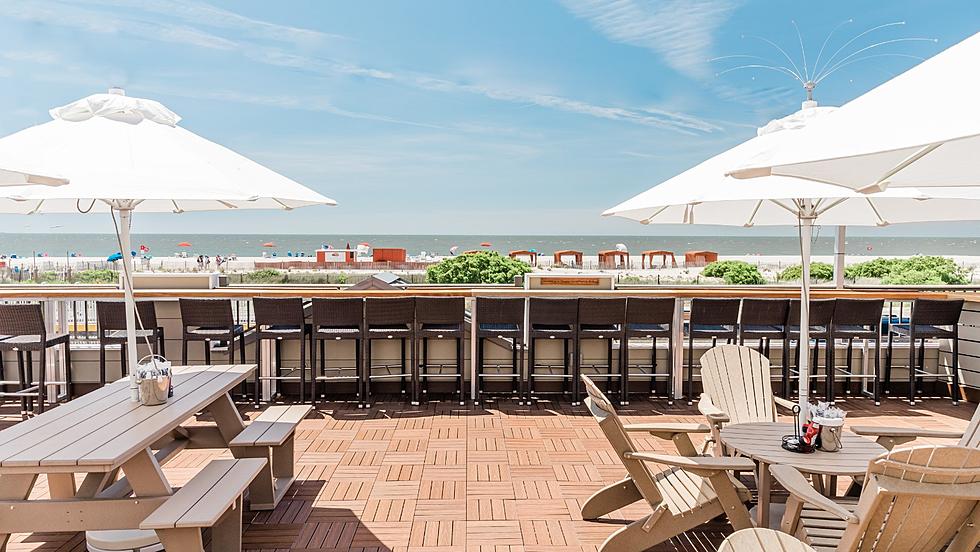 This Cape May Restaurant Named One of Best for Outdoor Dining
Harry's of Cape May via Facebook
Now that summer is over, and the tourists have left for the winter, there's a place worth visiting to take in the beauty of the Jersey shore while enjoying a nice dinner and some drinks.
Lovefood.com has released its choices for the best places for outdoor dining in the country.  Harry's Ocean Bar & Grille was chosen as the most outstanding restaurant for outdoor dining in New Jersey.
Located in Cape May, next to the Montreal Beach Resort, this beachfront restaurant's deck boasts a beautiful view of the Atlantic Ocean.  There's something about the sights and sounds of the waves as they splash the shoreline.  It's a true scene, and we have it right here in our backyard.
As for the food, Harry's Ocean Bar & Grille is open for breakfast, lunch, and dinner with a wide array of choices sure to please every taste.
Dinner choices range from burgers and fish tacos to their Faroe Island Salmon and Black and Blue Sirloin.  They also have a nice selection of typical bar food appetizers.
One might expect a restaurant like this to be a bit stuffy.  That's certainly not the case here.  The vibe is very welcoming and fun.
This time of year, Harry's Ocean Bar & Grille is known for their Happy Hour and special events.  In November they'll be active in the Exit Zero Jazz Festival, and more.
Harry's Ocean Bar and Grille is located at 1025 Beach Avenue in Cape May.
Harry's is open seven days a week with varied hours.
We've Found Your State's Most Outstanding Restaurant For Outdoor Dining (msn.com)
20 Great South Jersey Places to Get Fantastic Wings
Gallery Credit: Eddie Davis
15 South Jersey Restaurants You Must Try