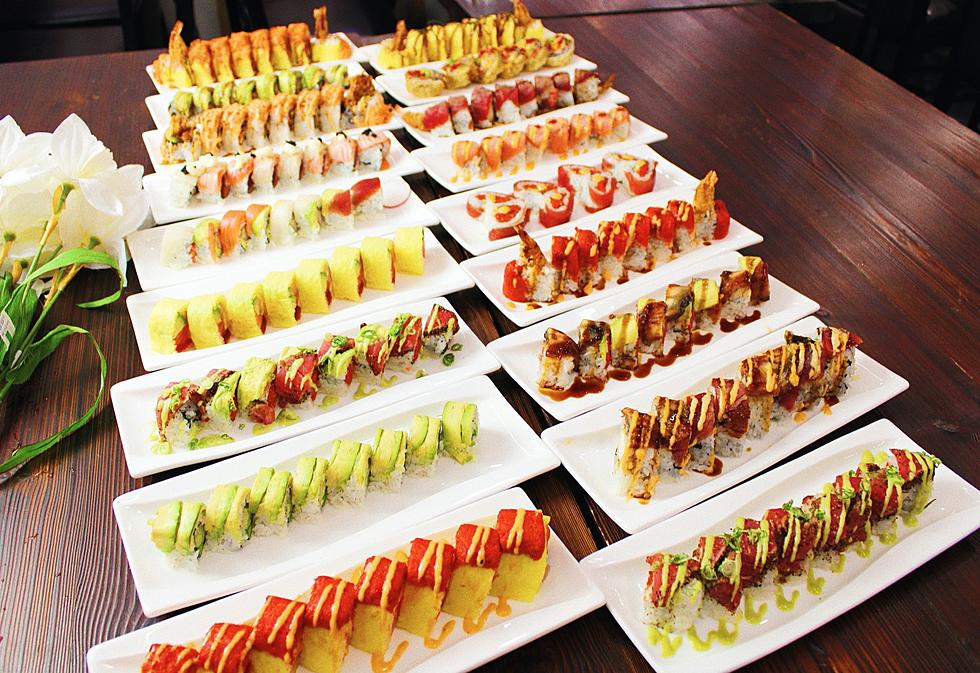 Pass the Yellowtail! This All-You-Can-Eat Sushi Spot Just Opened in Cherry Hill, NJ
Credit: Facebook/Raku AYCE Sushi & Seafood Buffet Cherry Hill NJ
Ready to eat spicy tuna, sashimi, and Godzilla rolls until you drop? Here's a new sushi buffet to check out in South Jersey!
Raku AYCE Sushi & Seafood, a Japanese all-you-can-eat buffet just opened for business in Cherry Hill! It's located at 104 Route 70, in the former location of Crab du Jour, according to South Jersey Food Scene.

If you're off-put by the concept of a sushi buffet, don't be. This is a premium restaurant with a whole lot more than just delicious sushi!
From what you can see in their promotional videos on their social media page, they offer buffet-style seafood, Japanese style meats like chicken and beef, sashimi, vegetarian plates, and more! Some food is served on small-portioned plates that you can grab whenever you want.
If you're hankering for some sushi, they have some classic favorite special rolls and a few original ones on their dinner menu, like the Volcano Roll, Crazy Tuna Roll, Rainbow Roll, Dragon Roll, Thai Spicy Roll, Red Spicy Roll, Dynamite Roll, and more!
If you're going to have sushi, you've got to have premium, real stuff. If you're a sushi lover who's always down to explore new spots, you should put this one on your list. It definitely looks like it's worth trying! Will you be checking it out? I know I will be!
Be sure to follow them on their Instagram page @rakuusa, and on their Facebook page. 
---
Watch Reddit Hilariously Roast This Slightly Flashy Wildwood NJ House
Let's see what Reddit users had to say about this outrageous Wildwood house. You can check out there full reddit thread
here
!
10 Best Outdoor Dining Restaurants in Central NJ 2023
Nothing better than outdoor dining in nice weather! Here are the 10 best outdoor restaurants you'll find in Central NJ!