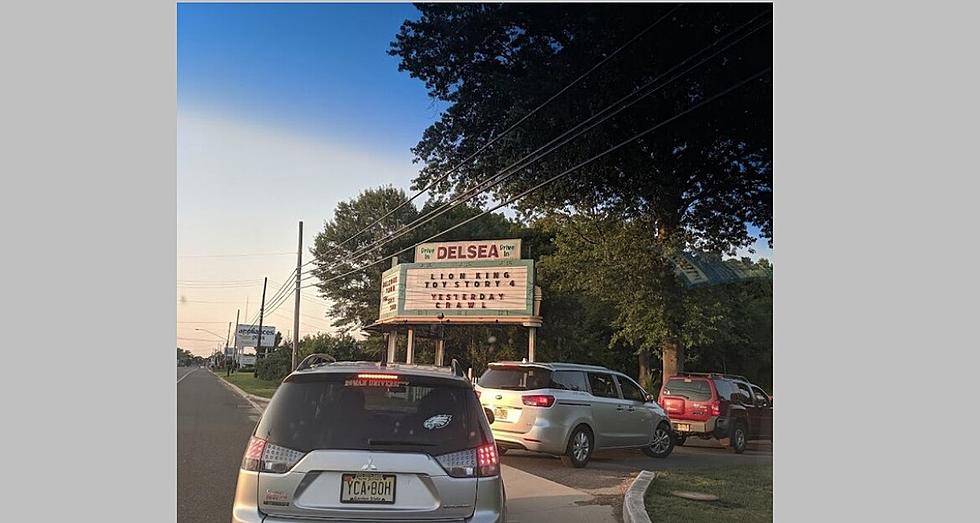 NJ's One & Only Delsea Drive-In is Ready for a New Season
YouTube
Delsea Drive-In, New Jersey's one and only drive-in movie theater, opens for another season this weekend, March 24-25 at 2203 Delsea Drive in Vineland.
Delsea Drive-In first opened in 1949, showing a 1938 movie called "Drums" and the Peggy Lee musical  "Midnight Serenade."
By 1984, the Delsea Drive-In had called it quits, as drive-in movie theaters around the country fell out of fashion.
But, then a funny thing happened. The Delsea Drive-In reopened in 2004 under new management, and, except for a pandemic interruption, it has remained open ever since.
The Delsea combines the nostalgia of the drive-in with modern technology and healthier food choices. It's still an affordable family fun night of entertainment.
The opening weekend's selections are...
Screen One: John Wick: Chapter 4/Plane
Screen two: Scream VI / Cocaine Bear.
Tickets for the Delsea Drive-In are sold by screens and not individual movies. Your admission always entitles you to a double feature, and, sometimes, a triple feature.
All tickets must be purchased online in advance. The box office is open from 6:30 pm until 10:45 pm on March 24-25.
The Delsea Drive-In requires buying a "food permit" costing $20 to bring in your own food. The other option is to try their extensive 6-page menu, which includes spring rolls, veggie burgers, and Atkins foods in addition to the usual burgers, popcorn, and candy staples.
Answers to other questions about the Delsea Drive-In
50 South Jersey Restaurants & Bars That Only Take Cash
The 10 Most Naughty-Sounding Town Names in New Jersey