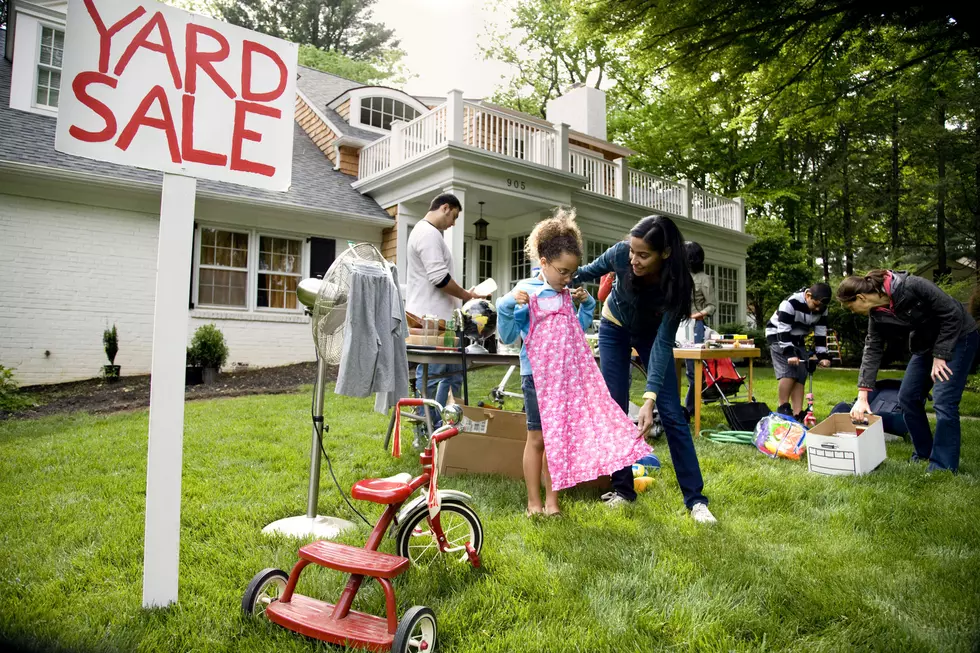 New Jersey Garage and Yard Sales Are Back
David Sacks
The COVID-19  pandemic has given us more than enough time for an extended spring cleaning. Cleaning and organizing has also helped many in dealing with the anxiety and stress caused by the virus.

Enter your number to get our free mobile app
Luckily for me, my two boys have been on a mission to clean out and organize our cluttered and cramped garage. It was so good to hear Governor Murphy give the go-ahead to once again having yard and garage sales in the Garden State.
We now have piles of accumulated stuff, thanks to our spring cleaning effort. We  now ready to have our first yard sale of the 2020 season!
Here are some tips for you to have a supper successful yard sale this summer from the website Money Talks News.
Start Your Sale Early- Kick off your sale on Friday instead of Saturday and start early in the AM.
Collect Your Items on a Yearly Basis- Put things you don't want or use aside so this way you'll have items ready to go.
 Make Sure You Know Your Town's Rules-  Do you need a permit?
Get People Involved-  The more people to help, the better and more successful sale.
Check The Weather- This one sounds like a no-brainer.
Price Items Clearly-  Start a colored dot system. Red dots for $5, yellow dots $1 etc..
Encourage Bulk Buying-  People are always look for deals
Donate Left Over Items- This is a great way to reduce your clutter.
Here's to a super successful yard or garage sale!
More From Lite Rock 96.9 WFPG 
FLASHBACK: 10 Lite Rock Photos for a Blast From the Past