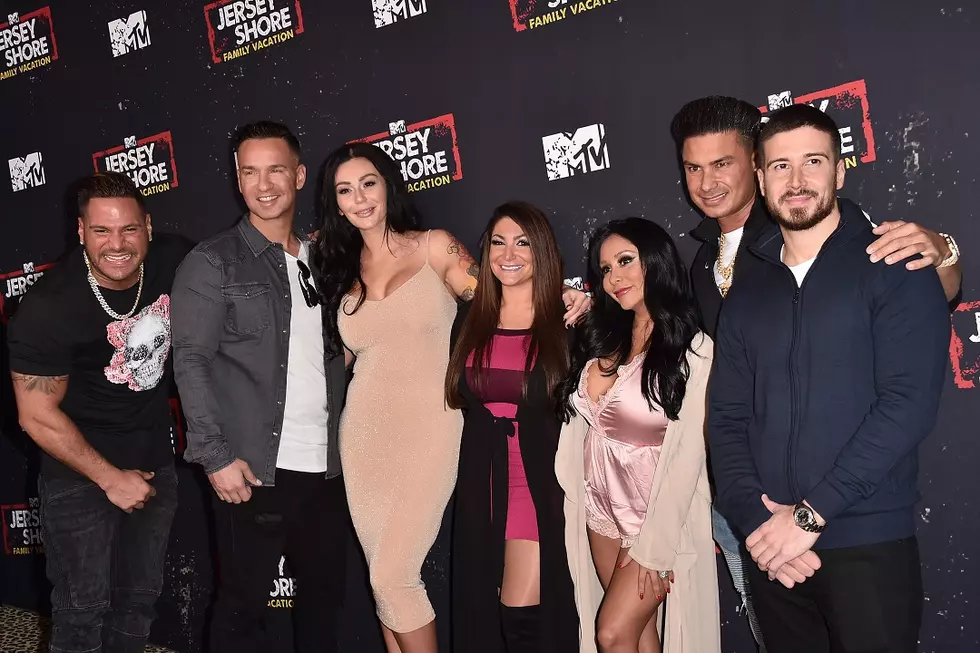 MTV's 'Jersey Shore' Looking For New Town To Film In…In SJ

Alberto E. Rodriguez, Getty Images
One of MTV's most successful television series still lives on.
The cast of Jersey Shore has been very lucky because they have returned to the big screen with the spinoff series, Jersey Shore: Family Vacation which is currently airing the second half of its 2nd season.
Well representatives of 495 Productions, also known as the production company behind Jersey Shore and all its success, has started to look for a new beach town to shoot their upcoming season.
And you guessed it....they are looking to film right here in South Jersey
Various town officials have confirmed that they received requests for the Jersey Shore cast to film with a few of the towns including Lavallette or.....Mays Landing which is right here in Atlantic County! (Dun...dun...dun...)
However, production only revealed that they would have the cast stay in a privately owned area but did not reveal where that would be or where filming would take place throughout their entire stay.
"[The show's producers] had asked if the township would endorse filming here, so we put it on the agenda here," said township administrator for Hamilton Township, Michael Jacobs. "We tabled it on the agenda to see if they needed [town resources like] public works or police."
If the cast is given the green light, filming would happen either August 6th to 7th or August 19th to the 23rd.
Something else to keep in mind is that having such a popular cast usually adds extra cost between public works or additional police presence. The party responsible for picking up the tab has not been sorted out, though it does usually fall on production.
So, are you ready to have the fist-pumping crew to make their way to South Jersey? I didn't think so...
Read more about this possibly devastating news at NJ.com.