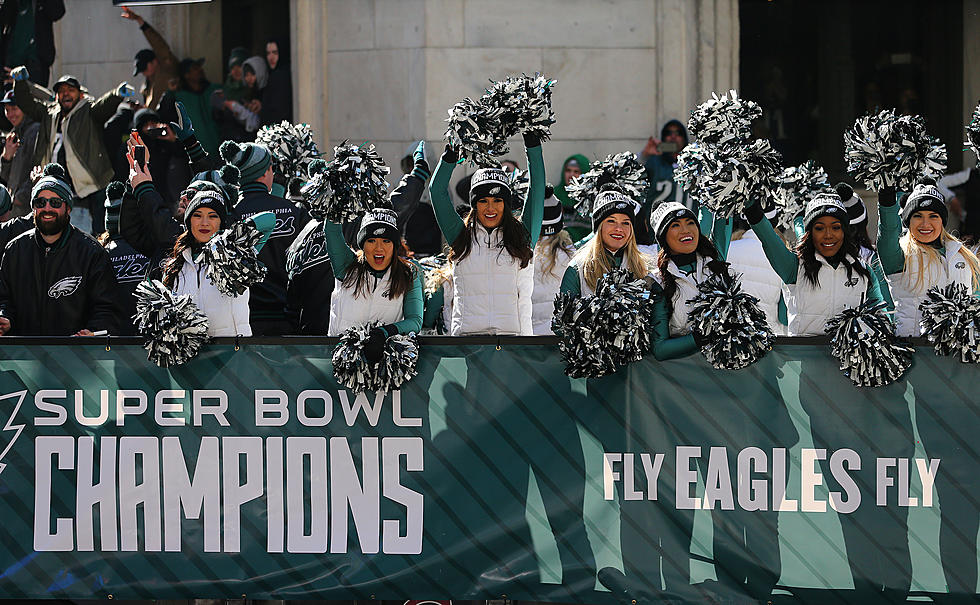 SJ Guy Wins "Football Flu" Sick Leave Dispute
Photo by Rich Schultz/Getty Images
It's okay...you don't need to lie to us... I am quite sure that a lot of you folks missed work to celebrate the Philadelphia Eagles' Super Bowl victory last year.
Well one South Jersey guy, whose name has not been released, actually had a dispute with his job over using a sick day at the same time as the Eagles' celebratory parade.
Apparently prior to the big celebration, the guy's employer let it be known that all employees who called in sick during the parade needed a doctor's note for their sick leave to be approved. Well, our guy did not supply one.
According to NJ.com, "'I did not see a physician due to the fact that they do not want people with the flu in their offices and it is a viral infection,' the worker told the school board. The worker also noted he was not asked to provide a doctor's note for the other days he missed due to illness."
LOL....Okay buddy, whatever you say.....
Well as a result, his employer went to the state Public Employment Relations Commission who said that they can challenge his sick leave.
The results are in and in the case of our guy's "football flu," he WON and his sick leave was approved!
I have to say, if someone wants to burn one of their sick days on attending a once in a lifetime celebratory parade, why not let them do it? I doubt everyone in the office would care enough to attend.
It just seems a bit much for me. Whether our guy was lying or not, let him live.
Take a look at the original story at APP.com.