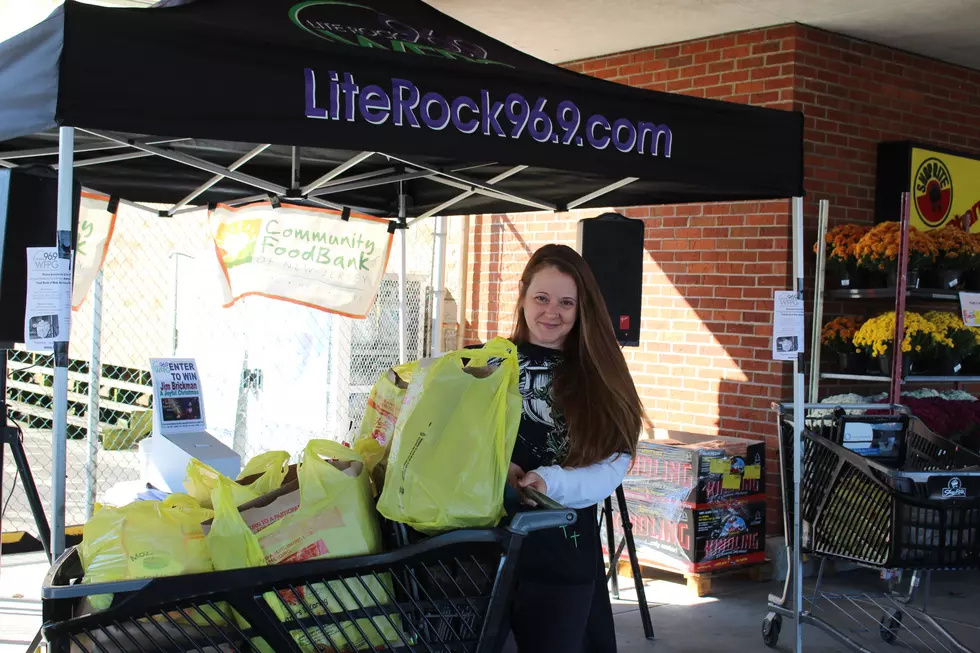 Lite Rock's 2019 Holiday Food Drive Moves To Galloway and Marmora
TSM
It's that time of the year again! Won't you please help us with the 2019 edition of the Lite Rock Holiday Food Drive? Every weekend leading up to Thanksgiving we will be at a different South Jersey ShopRite collecting food for the hungry for this Thanksgiving holiday.
Every November, we ask our listeners to help us collect food items to make sure no one in South Jersey goes hungry for the holiday season.

When you donate we will put you in the running for tickets to see the Trans-Siberian Orchestra Winter Tour 2019 - The All New Christmas Eve and Other Stories.
Check out the upcoming stops below to drop by with food or a monetary donation for the Community Food Bank of New Jersey Southern Branch.
Here's a schedule of all the Lite Rock 2019 Holiday Food Drive stops this year from 10 AM to 12 Noon:
Here are some of the most-needed non-perishable food items:
High Protein Items:
Peanut butter
Canned tuna or salmon
Canned chicken or ham
Beans – canned or dry
Peanuts, sunflower seeds, almonds
Fruits & Vegetables:
Vegetables (canned)
Fruit (canned)
Fruit cups
Applesauce
Dried fruit (raisins, cranberries, prunes)
Mixed Items:
Macaroni & cheese
Canned soups
Canned stews, chili
Ravioli, Spaghettios, etc.
Granola Bars
Bread & Cereals:
Oatmeal
Rice
Pasta (whole grain)
Pancake mix
Holiday Items:
More From Lite Rock 96.9 WFPG:

Enter your number to get our mobile branded app