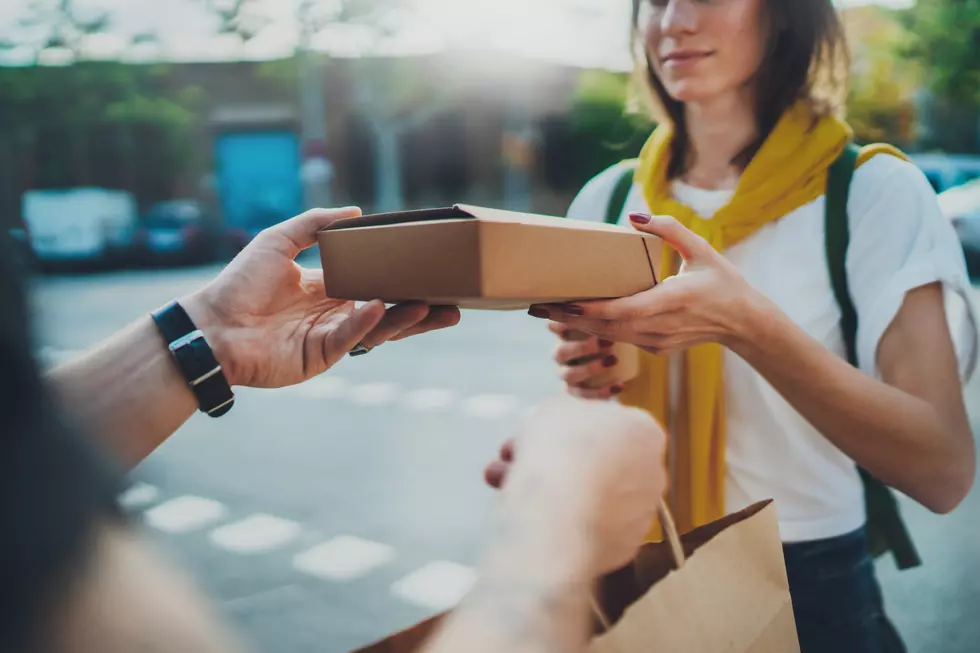 I'm Appalled: NJ Delivery Worker Says People Aren't Tipping
Pinkypills
We have been urging all South Jersey residents to support local businesses since the start of this pandemic.
And for those of you doing so, we thank you and hope that you keep it up.
Plus, Facebook Pages (For ex: Atlantic County Takeout & Delivery) have been created for people all over the state to help connect these businesses that are remaining open to their customers.
Enter your number to get our free mobile app
But I found something kind of disturbing on the Monmouth County Facebook Page and if it is happening about an hour north of us, you know it is probably happening here as well.
"I'm a pizza delivery driver, so I'm considered "essential" during this pandemic. My store is offering no contact deliveries where customers pay on the app, and then we leave the food on their front step without having them sign anything. On our app there is a choice to leave an auto-tip since people aren't signing any receipt. 90% of people who are choosing the no contact delivery option aren't tipping, deliberately, even houses who normally tip us. All of our drivers have pretty much come to the conclusion that since they don't have to see us, they don't feel bad about not tipping. I don't think they realize we make $3.25/hr."
Ladies and Gentlemen: When we asked you to do your best to support local  businesses, that means in its entirety.
The delivery workers are relying on your tips to make any decent money during this pandemic. I have served before. That $3.25 an hour all goes to taxes. So when you don't tip, you are basically forcing them to work for free.
Then in the comments, someone suggested that it could be because people don't want to deal with cash anymore because of the chance of transferring the germs when tipping.
Just about every single place I have ordered from has it so that you can tip online before your order is even officially placed. (You can also leave the tip under your mat or something for when they arrive -- just sayin)
Not to mention, if you are ordering food for you and the family....the tip in question here is only a few bucks. (Depending on the cost of your order of course) We are not going out. We are not using gas. We are literally NOT using our money on anything other than rent and food.
I would like to send out a shout out to my mom who has been over tipping during this pandemic and I am talking more than 20%.
And I have been there when she does it. You should see the reaction from these people when you hand them a $20 bill. You would think my mom gave them gold. THAT is how important those few dollars are.
So yes, support local businesses the best you can. But if you really can't afford to tip, then go and pick up your order.
Just picture if it was you, or your wife, or your son or daughter coming home after a long shift with barely anything to show for it.
Take a look at the original Facebook Post for any additional clarification.
How can I stay safe while grocery shopping? And answers to 24 other coronavirus questions
https://www.facebook.com/groups/atlanticcountytakeoutanddelivery/
https://www.facebook.com/groups/atlanticcountytakeoutanddelivery/