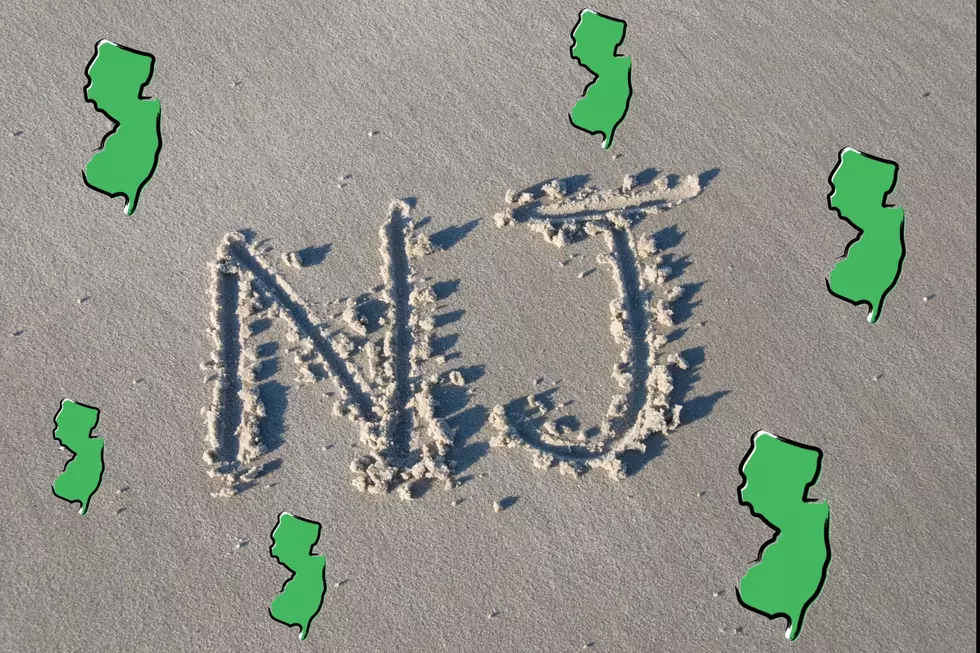 How to earn your 'Jersey card' according to fellow New Jerseyans
Townsquare Media illustration
Sure, you could have been born in New Jersey, but does that necessarily mean you've earned your hypothetical "Jersey card?" Not according to these fellow New Jerseyans!
For instance, are you a true New Jerseyan if you don't have a go-to diner? Or a preferred shore town?
Can you imagine thinking all bagel shops are the same? Blasphemy.
Last week on New Jersey 101.5's afternoon show, we asked the good people of New Jersey what could make you eligible for a "Jersey card," here's what they had to say.
You drive the 'Jersey speed limit.'
Joe called in from Route 295 to suggest this one, so you know he was witnessing it firsthand. He says you can drive no less than 90 mph in the left lane.
(That said, please drive safely)
You've tried Boost!
This will definitely earn you your "South Jersey card." For those up north who have never had it, Boost! is essentially a flat soda.
While Mike in Long Branch thinks this is a Jersey staple, it's not for me.
Related…
You call it "soda" instead of "pop"
This one from Mark in Howell hit home for me. How jarring is it when you hear people from out of state call it "pop?" I'm pretty sure the first time I heard my cousins from Pittsburgh say it, my jaw dropped.
You know our state capital is pronounced "Tren-in"
Sam from Haddon Heights dropped this truth bomb on us. True New Jerseyans rarely say the second T in Trenton. Some even avoid the first N, making it "Tre-in," but we still know what they mean.
You measure commute times or road trips in length of time, not in miles
I had never thought about this until Andy on the Turnpike brought it up but it's true! I measure anywhere I have to go in the number of minutes it will take, not how many miles it will be.
How many miles from my home to my workplace? I've driven it for years and I have no clue, but I CAN tell you it's about 40 minutes.
You're a corn and tomato snob
Haven't we earned this right? Brant from Pennington called this one in. I would argue we could also throw pizza and bagels into our deserved food snobbery.
If you can check off all of these, congratulations, you've earned your Jersey card! Bonus: you don't even have to deal with the MVC to get it.
The post above reflects the thoughts and observations of New Jersey 101.5's Kylie Moore. Any opinions expressed are Kylie's own. You can follow Kylie on Instagram.
Click here to contact an editor about feedback or a correction for this story.
18 wildly unpopular (but honest) opinions about NJ
Say you're from Jersey without saying you're from Jersey
These are everyday expressions that only someone from New Jersey would get. What else should be on this list?
New Jersey's license plate designs through the years