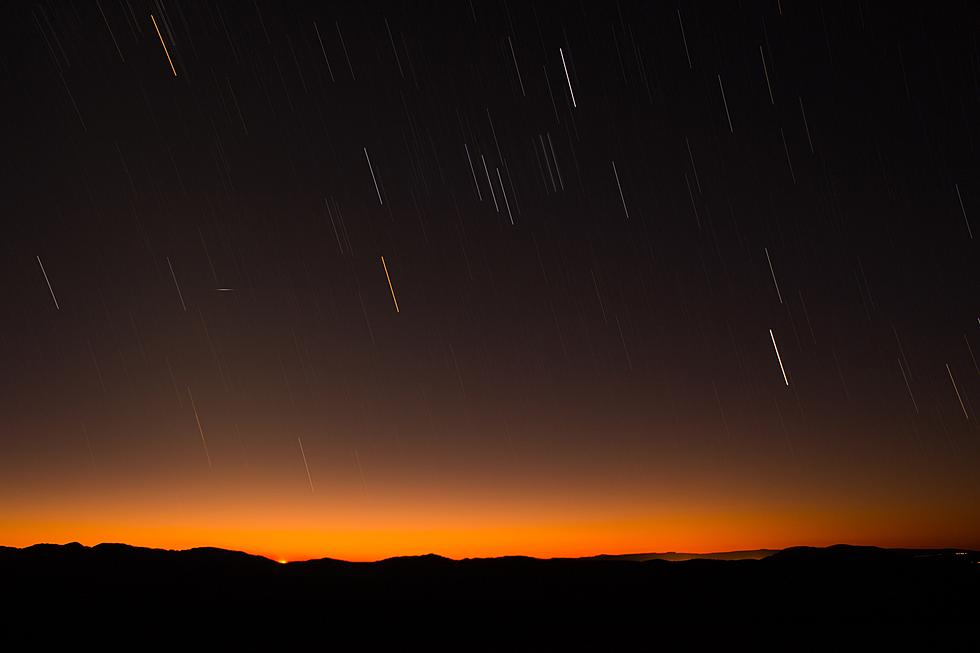 Great South Jersey Places to See Meteor Shower of the Year
Photo by Fernando Rodrigues on Unsplash
This weekend's Perseid meteor shower is expected to be the best meteor shower of the year -- perhaps of the last several years -- if the weather cooperates.
This year's meteor shower peaks this weekend,  Aug 11-13, between midnight and dawn, but the meteor shower could start as early as 10 pm.
Last year's Perseid peak days coincided with the full moon, making seeing those "shooting stars" harder to see in the bright night sky. This year, the Perseid meteor shower is much closer to a new moon, with the sky only expected to be illuminated by 8 to 10%.
Meteorologist Dan Zarrow's Meteor Shower-Watching Forecast
Updated on Friday, Aug. 11th. You may want to look for some meteors on Friday. Friday night should be clear to partly cloudy, low of 70 degrees. Saturday night we will have a few clouds and a hazier sky, possibly obscuring visibility.
What Is the Perseid Meteor Shower?
The Perseid Meteor Shower is an annual celestial natural phenomenon caused by the Earth passing through a stream of debris from the comet Swift-Tuttle, which leaves behind tiny meteoroids in its wake as it orbits around the Sun.
Where Are the Best Places in South Jersey to Watch the Perseid Meteor Shower?
In Atlantic County, telescopes will be set up in the field adjacent to the parking lot at the Batsto Visitors Center, 31 Batsto Road in Washington Township, Saturday, Aug 12, beginning at 7:30 pm. The event is free and open to everyone. Call the Wharton State Forest Batsto office for more information at 609-561-0024.
In Cape May County, join Astrophysicist Dr. Francis Toriello, from Atlantic Cape Community College at Cape May Point Science Center for a viewing party on Saturday, Aug 12, beginning at 8:00 pm.
In lower Ocean County,  Bass River State Forest is hosting a free Meteor Shower Watch on Saturday, Aug. 12, from 11 pm - 1 am.. Join volunteer "astronomy guide" Wayne Vogel at Lake Absegami beach to view the Perseids.
What If I Want to Watch the Perseid Meteor Shower on My Own?
You will want to find a spot far away from the lights of a city. No special equipment is needed, just find a wide open dark sky.
EarthSky.org says that you can expect 50-75 meteors per hour at peak times, which are the early morning hours. They recommend that you get a comfortable chair, find a dark part of the sky, and settle in to watch the show. Near dawn, you should see the most activity.
15 South Jersey Restaurants You Must Try This Summer
A Wonderful Visit Back to 1965 Atlantic City Boardwalk