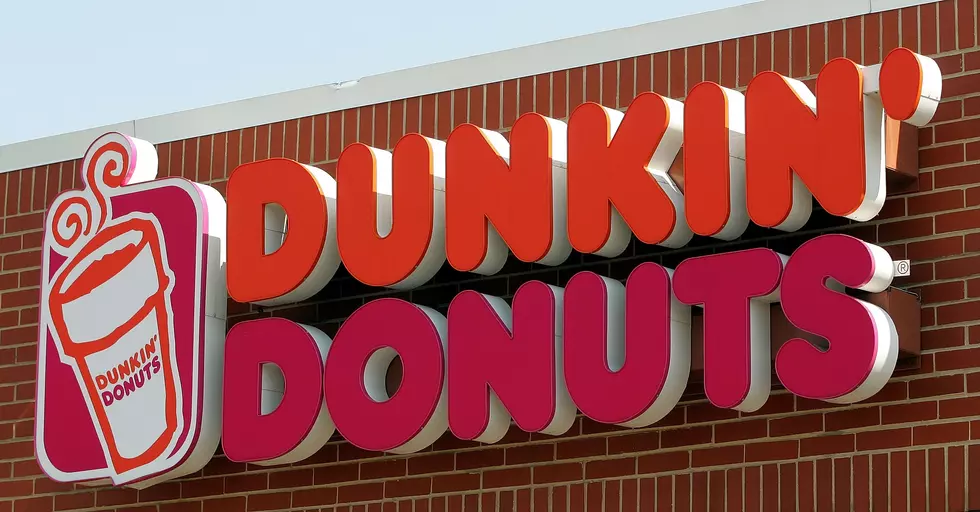 Dunkin's New Spicy Ghost Pepper Donut Available Now For Halloween
Tim Boyle/Getty Images
Dunkin' will debut a new donut just in time for the Halloween. Get ready for the new spicy ghost pepper donut available now. Only time will tell if this new dount from Dunkin' will become a cult classic.

Enter your number to get our free mobile app
According to the USA Today, you'll be able to sample the new spicy donut at participating stores from now through December. Just in case you were wondering, the spicy ghost pepper donut will consist of cayenne, ghost peeper, red sanding sugar, and topped with strawberry flavored icing.
If you love all things spicy, then this new donut from Dunkin might be for you. I will definitely try the new spicy ghost pepper donut and it will be a nice change of pace during the prime of pumpkin spice season.
If you have a spicy side, you might want to try this new offering from Dunkin' because before you know it, the 2020 holiday donuts will be out. I'm hoping that the Holiday Brownie Crumble donut will once again be available for the holiday season.
You can also order a new Starbuck's secret menu coffee concoction called the Candy Corn Cold Brew and it's loaded with sugar and caffeine. There's nothing wrong with that especially of you need a pick me up in the afternoon.
More from Lite Rock 96.9 WFPG 
CHECK IT OUT: See the 100 most popular brands in America