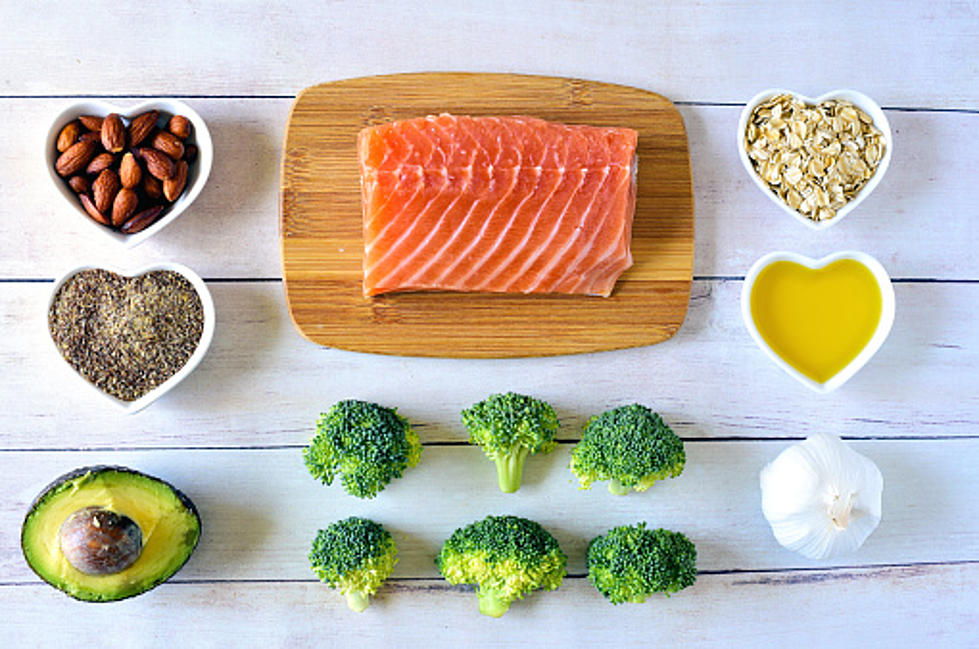 Do This Today to Make Eating Healthy Easier
Getty Images/Photo-by-Cathy-Scola
Tips to Keep You Healthy
Being in our homes more than ever before, along with coping with added pandemic stress has led many people to eat more than usual, a lot more than usual.   If you are one of them, making a few changes can turn that ship around. What is the secret? Planning ahead. From making healthy choices at the supermarket to prepping food in advance, pre-planning is touted by nutrition experts as one of the best ways to maintain a healthy weight. We've got five simple steps we can all take to make healthy eating a whole lot easier.
1

Stock your freezer with fish/seafood!

The American Heart Association recommends eating at least two servings of fish every week. Registered dietitian nutritionist, Vicki Shanta Retelny suggests stocking up on fish that you can take right out of the freezer and pop in the oven. This way, after you come home from a long day at work, you can quickly pop your dinner in the oven with very little prep. 

2

I'm sure anyone would agree that meal prepping can be overwhelming. Trying to figure out what you are going to want to eat for every day during the week is a lot to take on. Well, rather than preparing every part of all of your meals, try just preparing a few things. For example, chop up some vegetables that you may use for dinner during that week. A lot of times, chopping the vegetables and other foods can be the most time consuming part of preparing dinner. So, by having chopped veggies on hand, you will be saving yourself time while also preparing a nutritional meal!

Getty Images/iStockphoto/Thinkstock

Getty Images/iStockphoto/Thinkstock

3

Embrace store-bought prepared produce

As discussed, chopping, peeling, and shredding may be the most un-enjoyable part about making yourself a meal. Things like butternut squash come in packages already cubed and ready to go. Even garlic comes already minced and ready to go! While you may be paying a little extra for these things, it's a good way to keep yourself on track with your healthy diet because the hardest part is already done for you!

4

We've all been in the position where we walk in the morning and are immediately on the move. Maybe you wake up a little late and don't have time for breakfast. Preparing cups or containers of fruit, nut butter, greens, grains, and anything else you may want to toss in a smoothie is a great way to save time in the morning. Rather than having to prepare your breakfast shake, you can have everything ready to just toss in the blender and go. You may even want to consider keeping frozen berries and other fruits in the freezer so you have them at your disposal. Frozen fruits make for a great smoothie ingredient!

Getty Images/Claudia Totir

Getty Images/Claudia Totir

5

Keep ready to-go foods handy

Ready to go foods get a bad reputation as a lot of them have additives that may not be healthy for you. However, having a ready-to-eat salad in your fridge or a quick-cooking bag of grains/rice will give you a healthy option after you finally get home after a long day and need something to eat ASAP. Instead of grabbing a bag of chips and snacking until your dinner is ready, you can munch on some whole grains or a salad as an appetizer for dinner.