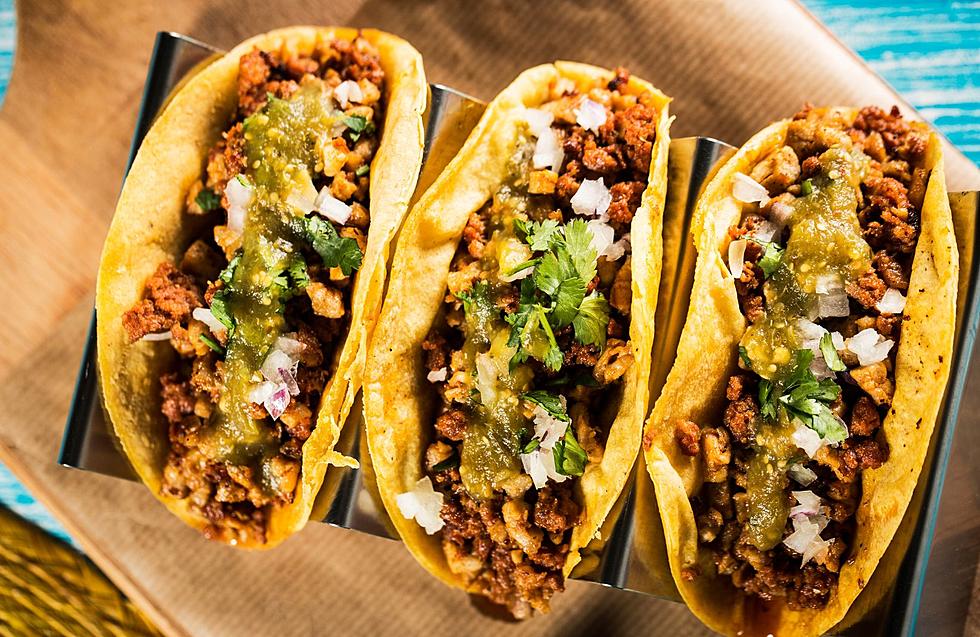 Popular Mexican Taco Chain is Opening its First New Jersey Location
Canva
Where do you go when you're in the mood for really good Mexican food?
Ideally, I'm sure you'd go to your favorite restaurant, but you don't always have the time. You're often on the go.

With more and more Chipotle locations popping up in New Jersey, that has become my go-to.
I think I may have a problem, actually.
Even if I have to pay extra for guac, I'm still going to have a soft spot for Chipotle. I've never had a chicken burrito that I didn't like.
The same goes for the bowls when I'm trying to be "healthy." I guess it's not really healthy when you drizzle tons of queso cheese on it.
If I'm not near a Chipotle, I'll go to Taco Bell on occasion.
Taco Bell's food just tastes better after a long night out and you've got a late-night craving.
Taco Bell's popularity hasn't diminished over the years. There is always a long line at the drive-thru when I pass my local location.
I caught word that a new Tex-Mex taco restaurant is getting ready to open its first New Jersey location.
According to Courier News, this joint currently operates in Florida, Colorado, Georgia, and North Carolina.
Have you ever heard of Capital Tacos?
Courier News is reporting that the first New Jersey location will be opening in Middlesex County, but that the taco chain is looking for more franchisees. No word on where exactly in Middlesex the restaurant will be.
Capital Tacos says on its site:
Our menu is crafted by chefs who dream more of your next taco than their next vacation. They're out of bed and prepping in our scratch kitchen before you (or the sun) are even up. Here at Capital, we don't take shortcuts. Our taco slingers make every order on an open grill that's so hot it makes our jalapeños jealous. Forget everything you think you know. It's time to taste Tex-Mex #DoneRight.
Check out this menu item.
These tacos look delicious.
15 Beloved New Jersey Italian Restaurants Too Delectable Not to Try