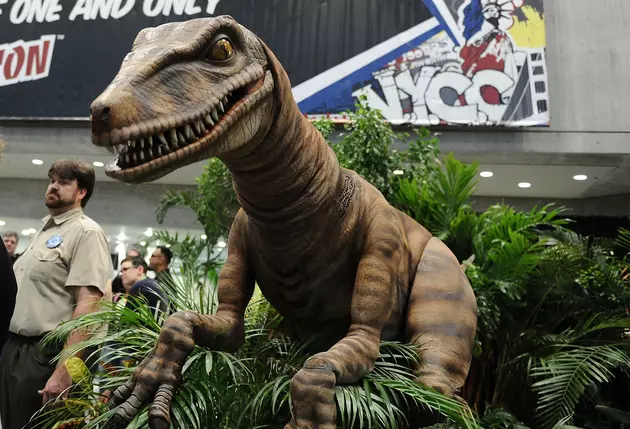 Atlantic City Is Going 'Jurassic', Kidabaloo Welcomes Back the Dinosaurs
Daniel Zuchnik/Getty Images
Grab your kids and run - to Kidabaloo this February! That's right! We're going 'Jurassic' this year and you won't want to miss them. 
Already Saturday, February 25th is lining up to be action packed between hanging out with Nickelodeon star, Jack Griffo ('Max' from the network's hit show, The Thundermans), jedi training with Darth Vader and  princess coronations from your kid's favorite Disney princesses, and magic from Chad Juros! Now, we're adding even MORE excitement into the mix with the Jurassic World Exhibition from the Franklin Institute! It's honestly the closest you'll ever come to living dinosaurs.
The original Jurassic Park movie was released way back in 1993 and was a massive blockbuster that grossed over $900 million worldwide. Check out this scene from the movie the scared the you know what out of me!
---
More from Lite Rock 96.9: