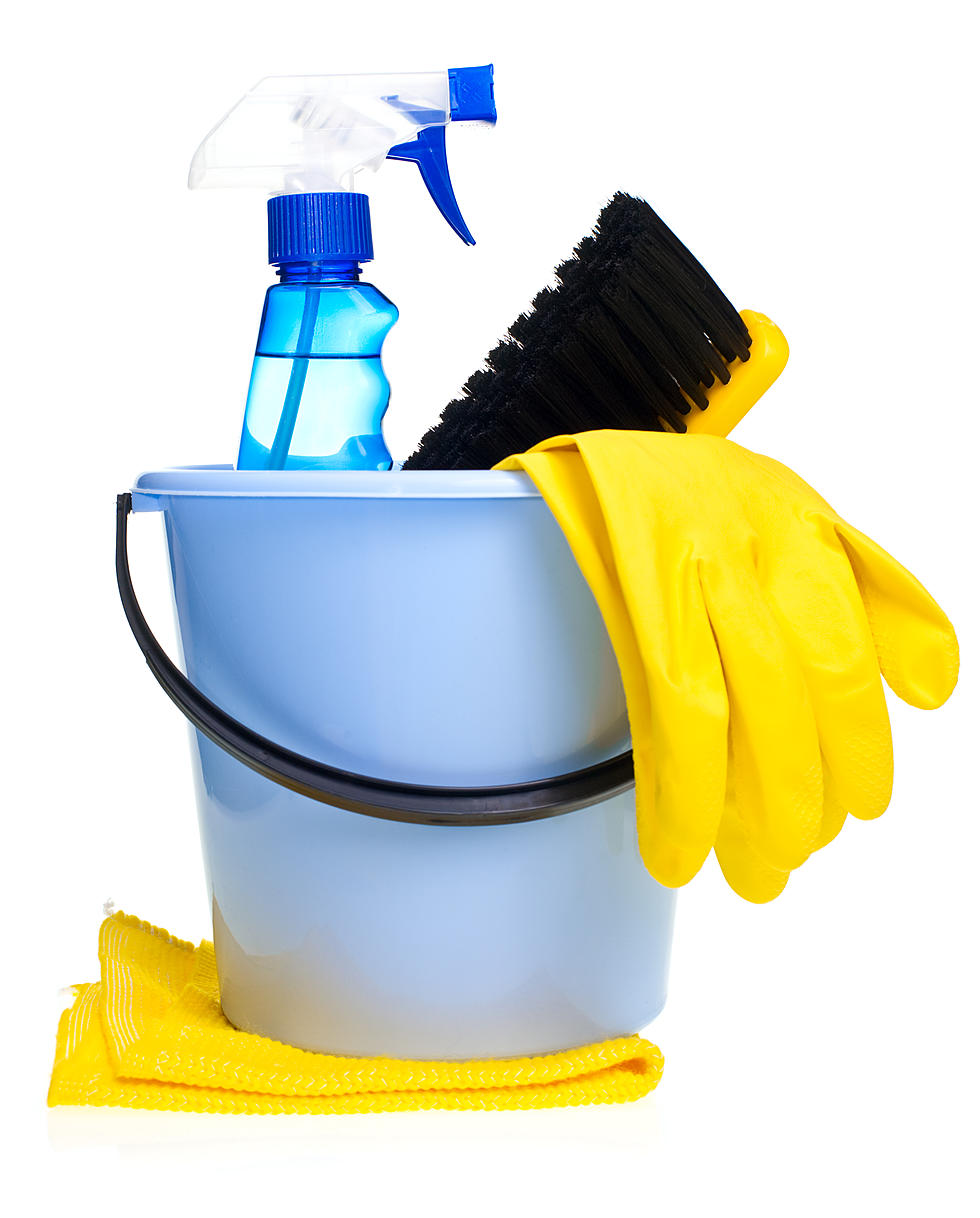 A Daily Guide To Cleaning Your Entire House in One Week
Dmitry Naumov/ThinkStock
Come on, be honest, we always say we will do it, but we never have the time. Housecleaning...ugh!  None of us relish the idea of scrubbing toilets and mopping floors, but we certainly like the end result.  With so many of us spending more time at home, now is the perfect time to do some deep spring cleaning.
When you think about cleaning your entire home, it can be overwhelming, but if you break it down into smaller pieces, it can be done.  We just need to take our time and clean a little portion of our house every day. Here is a day by day guide on what to clean every day to get your entire house cleaned in one week. 
Lite Rock 96.9/healthupdate
1

Mondays are not always the easiest day of the week so let's start this out slowly. Take Monday to get all of your laundry done. By having this done at the beginning of the week all of your clothes will be clean and ready for you to wear for the entire week. Get some sleep tonight, because you will need to be in tip-top shape for the rest of the chores this week. 

2

Today is the day we tackle the kitchen. Start with the dishes and load them all into the dishwasher so they wash as you clean the rest. Go into your fridge and throw out any old food and organize the rest. Pick a cabinet or drawer that needs extra attention an organize it. Then wipe down all of the appliances and countertops. To finish it off, unload that dishwasher and admire your nice new clean kitchen.

3

Not the most fun thing to do,  but it is time to clean the bathrooms. Clean the toilets, scrub the shower, declutter under the sink, and finally wipe down the counters. While you're at, clean up your laundry room and run your washing machine. Add two cups of distilled white vinegar to the detergent dispenser. Run it through a complete cycle. Run another cycle on the highest level and at the hottest water temperature, this time adding one-half cup of baking soda to the drum.  Wipe down the inside of the drum with a soft cloth and you will have a sparkling new washing machine. 

4

Time to clean that bedroom. Start by picking up and throwing away any trash you can see. Then pick up any clothes and put them away or hang them up.  Wipe down furniture and vacuum if you have carpet. Finally, make your bed so after four days of cleaning in a row you have a nice clean and cozy bed to crawl into when you are all done. 

5

It is the perfect time to clean your kids' rooms and playrooms. Clean their rooms just how you cleaned your own. Get your kids involved. Have them  pick up all of their toys and put them all where they belong. It is also a great time to sanitize and clean all of their toys and other objects in their room. If you don't have kids, this is a good time to focus on any other additional rooms in your house. Dust, wipe and organize.

6

We are almost done. Now that all of the rooms in your house are decluttered it is time to clean the floors. Mop any wood or tile and vacuum all of the carpets.

7

You are finally done! No one wants to clean on a Sunday so take this time to relax and enjoy your super clean house while it lasts.