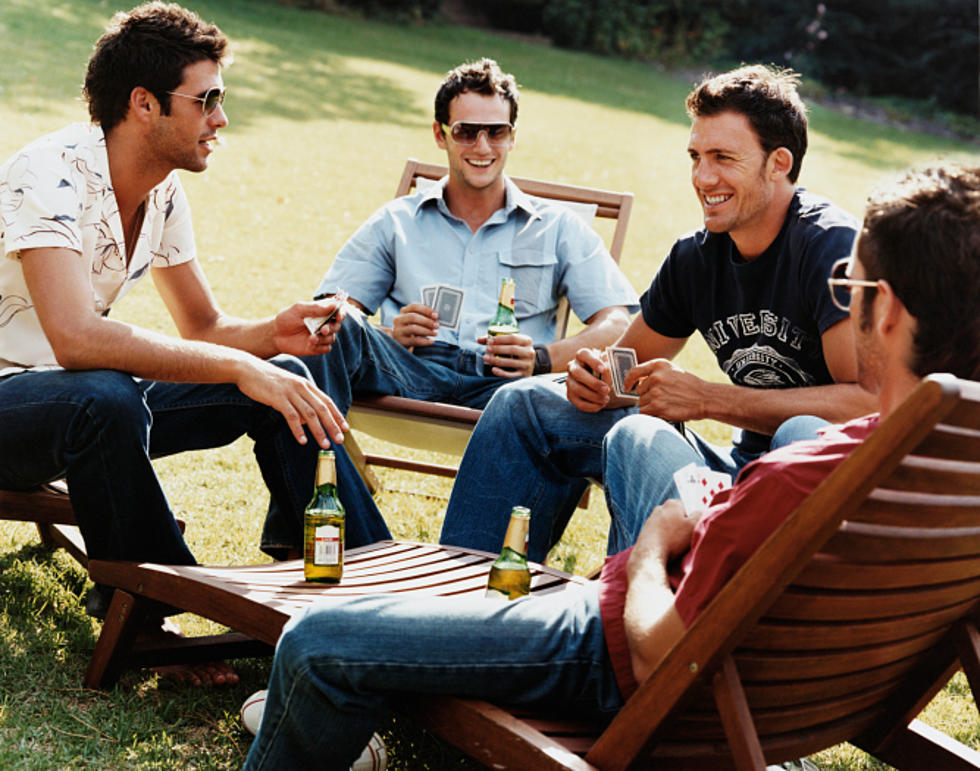 8 Ideas For Your Summer Bucket List
Digital Vision./ThinkStock/GettyImages
We are more than halfway through summer. NOOOOO! It always goes too fast. I hope you have been having a wonderful time and have had a chance to enjoy the beautiful weather. If you are like me, every summer you have good intentions to try a new spot for dinner or do something different, but time slips away and suddenly you are raking leaves again.
Well, we are not going to let that happen this year.  In the spirit of making the most of our time, we took the liberty to prepare a list of some ideas that you might want to add to your summer bucket list before the end of the season.
More Health Tips
1

The zoo is a perfect group activity! Kids and adults alike enjoy this fun family activity. The Cape May County Zoo is even free of charge.  

2

If you've ever napped on a hammock you know what I mean when I say that you have to try it. If you put headphones on you can just let yourself drift off.

3

This is a fun activity that can be done either by yourself or with friends. To chase the sun you have to wake up before sunrise and go to the beach. Watch as the new day dawns and magical colors paint the sky. This is not only a beautiful way to start your day, it's a wonderful bonding moment with friends or family. 

4

This summer ritual was probably on your list already but I just had to put it in for the people that are on the fence.  Plan a date with someone, or take the family and enjoy the rides or try to win a game for a stuffed animal!

5

Do Something by Yourself That Makes You Happy

Yes, this last one is a little vague but sometimes we need an open-ended destination. You should take some time for yourself. Go get a massage, get your nails done, get your hair cut or done. Whatever makes you happy, the point of this one is to appreciate yourself and have some time for yourself.

6

There are many concerts on the beach this time of year and most smaller ones are free.  Check out the entertainments schedule on your town's website.

7

We have some of the best waterparks in South Jersey. Slide and ride as you beat the heat at a local park or grab a tube and float the day away!

Getty Images/iStockphoto/lzf

Getty Images/iStockphoto/lzf

8

Whether you walk, jog or ride a bike, you cannot go wrong with our beautiful free parks, many offering water views!