7-Eleven Cancels 7-Eleven Day; You Can Still Get A Free Slurpee
OH....MY.....GAWWWWWWWWWWD!!!!!
Another cancellation.....what else is new? And this one is a New Jersey classic...at least to me it is.

Enter your number to get our free mobile app
7-Eleven has just canceled 7-Eleven Day which is SUPPOSED to be the amazing day that all can enjoy a free Slurpee on July 11th each year.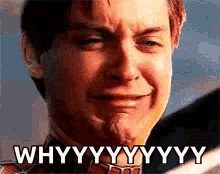 And you guessed it, it is all because of the pandemic. Being that this day attracts millions of people to their stores, the chain is concerned about overcrowding.
Makes sense....7-Elevens are usually mobbed on this blessed day.
However, there is some good news.
You can still get a free 7-Eleven Slurpee if you are a 7Rewards loyalty app member because all members will be receiving a coupon for one free medium Slurpee on July 1st that is valid for 30 days.
"The personalized offer is redeemable the entire month of July, allowing customers the opportunity to treat themselves when it's convenient for them, while helping us practice physical distancing in stores," read a 7-Eleven statement.
In addition, 7-Eleven said that the money that they would have spent on 7-Eleven day to donate 1 million meals  to Feeding America, which is "the largest domestic hunger-relief organization in the country."
Okay so a good deed is coming out of this and we do still have a way to get our free Slurpee so this is the best of both worlds.
Maybe when everything calms down, 7-Eleven will make up 7-Eleven Day because it is still not the same.
But for additional info, you can check out the original article at 
NJ.com
.
The Nine Best Baseball Players From New Jersey