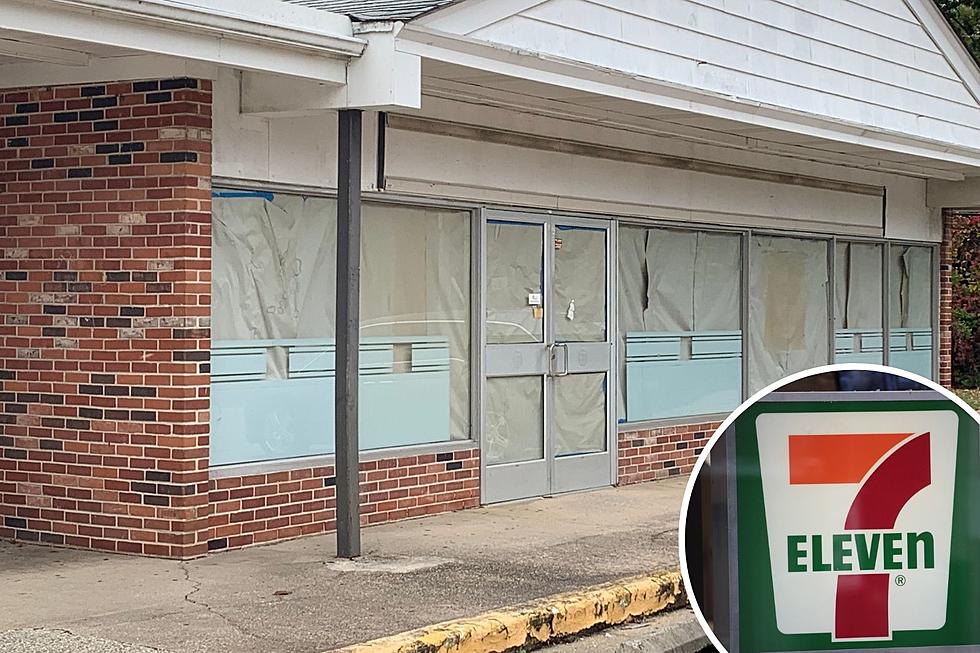 Old 7-Eleven Store in Linwood, NJ Finally Sold
Photo: TSM South Jersey; (inset) Scott Olson/Getty Images
It's been closed and vacant for years, but the former 7-Eleven store on New Road in Linwood has finally been sold and is on track to be transformed into something new.

Now, the speculation begins. What will it BE? Gone are Slurpees and taquitos. Could something food-related, perhaps pizza, have bought the building? The space is already outfitted to accommodate a kitchen.
Maybe it'll be another kind of convenience store.
Perhaps it will become a dry cleaner or nail salon.

Of course, one could also make the joke about it becoming another dollar store. They certainly seem to be popping up more and more these days.
But, we also have to entertain the whole building could be demolished, leaving room for a new structure. We'll just have to wait and see.
All we know right now is the Berkshire Hathaway Realty sign out front reads, 'SOLD'.
In the meantime, if you've got any insight, feel free to share!
Inside and Out: 9 Photos of the Brand New Target in Somers Point NJ
The highly-anticipated Target on Route 9 in Somers Point is officially open to shoppers. Check out some photos from outside and inside to see what the store has to offer.
26 Signs You're Definitely From Hammonton, NJ
These are beyond accurate. Because, if you know, you know. Can you relate?
30 famous people you might not know were college athletes
Stacker
dug deep to find 30 celebrities who were previously college athletes. There are musicians, politicians, actors, writers, and reality TV stars. For some, an athletic career was a real, promising possibility that ultimately faded away due to injury or an alternate calling. Others scrapped their way onto a team and simply played for fun and the love of the sport. Read on to find out if your favorite actor, singer, or politician once sported a university jersey.