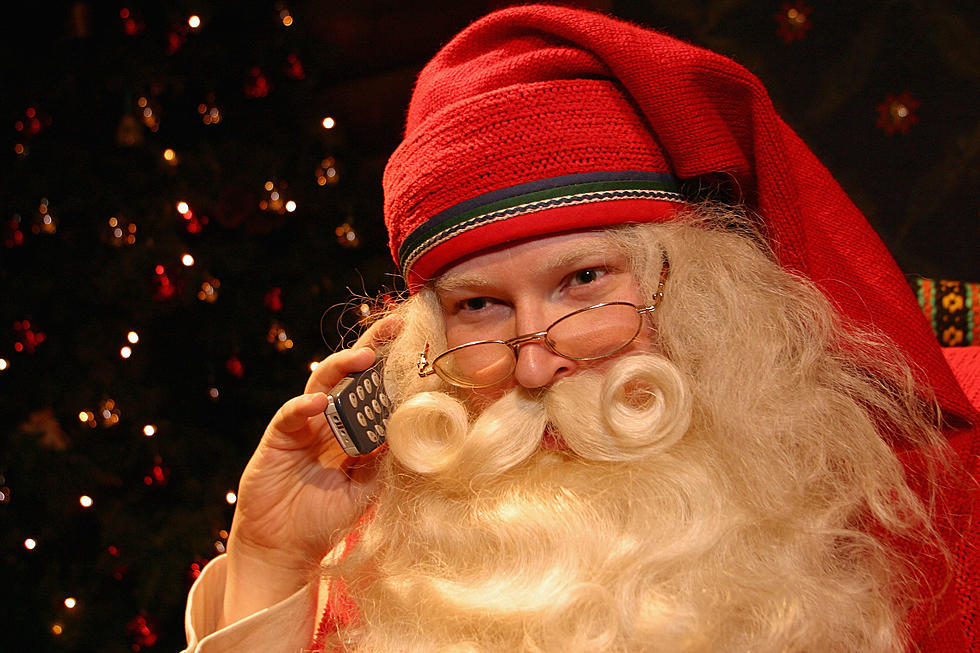 Your Phone Call With Santa Tuesday on Lite Rock Morning Show
Getty Images
The annual "Santa Show" is this Tuesday morning, December 21st from 6:30 'til 8 am on the Lite Rock Morning Show.
This is the jolly old fellow's yearly visit to Lite Rock to take calls from good little South Jersey boys and girls.
Your kids can talk to Santa Tuesday morning by calling 1-800-969-WFPG.
Listen to Eddie Davis mornings on Lite Rock 96.9 and download our free Lite Rock 96.9 app
Before you call,  have your children ready to talk with a good idea of what they want for Christmas. Please encourage them to speak up, it's a long way to the North Pole!
Feel free to ask Santa questions or to wish him a Merry Christmas.
The Santa Show is one of my favorite times of the year on Lite Rock and we look forward to having your family involved. You will find the calls with Santa are absolutely adorable, even if you don't have a child who is calling to talk with Santa this year.
The Santa Show is brought to you by First Bank of Sea Isle, South Jersey's community bank.
Happy holidays from South Jersey's official Christmas music station, Lite Rock 96.9 WFPG.
So Cool, So Close! Smithville Village Is Lit Up This December
Need a Gag Christmas Gift? See 20 Weirdly Funny Chia Pets
See The Lights, Decorations and Beauty of Cape May at Christmas