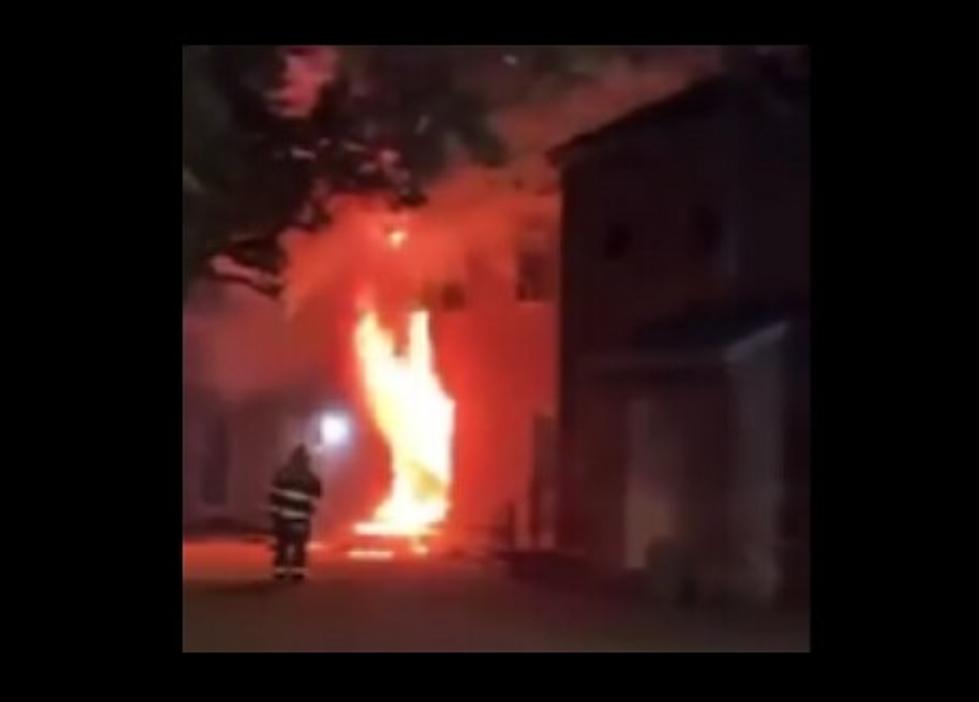 Video Reveals Early Morning Fire at Apartment Building in Somers Point NJ
Somers Point Volunteer Fire Company 1
An early morning fire at a Somers Point apartment building brought out several local fire companies early Saturday.
According to officials from the Somers Point Fire Department, Companies 1 and 2 were dispatched to the Somers Point Apartments just after midnight Saturday.

As crews arrived on the scene they were initially told of multiple people entrapped in the building. According to Somers Point Fire Department #2 though, "Crews from both companies made an aggressive interior attack and performed a search of the apartment for any victims, thankfully there were none."
One unit was severely damaged by the fire, and several people were displaced because of the fire.
Mutual Aid was provided by departments from Scullville, Marmora, and Linwood.
SOURCES: Somers Point Volunteer Fire Company Number 1 and Somers Point Fire Department Company 2.
Check Out This Historical Gem and Park In Atlantic City
At the entrance to Atlantic City on Albany Avenue is the World War One Memorial and O'Donnell Memorial Park.
This House on the Ocean City Boardwalk Is Pretty Much Perfect
Have you ever passed by this house and wondered what it's like inside? Let's look!
LOOK: See what Christmas was like the year you were born