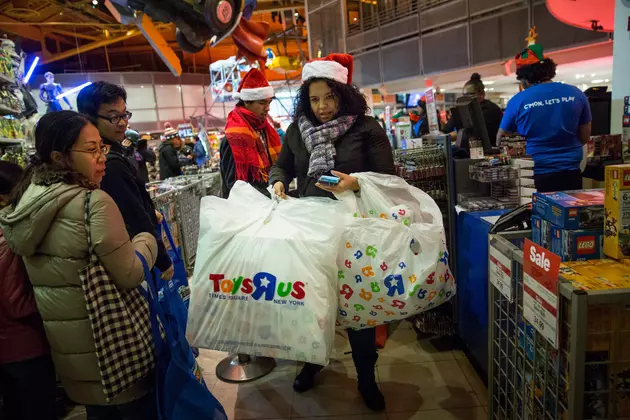 Toys R Us Hiring for the Holidays Even After Bankruptcy Announcement
Andrew Burton/Getty Images
It hasn't been a very good week for Toys R Us as they filed for Chapter 11 bankruptcy, but now comes word that the iconic toy company will be hiring for the holidays, including here in the Garden State!
The mad rush of the Christmas season will be here before you know it, and according to NJ.com, Toy R Us will hire thousands of part time workers for its stores in New York, Philadelphia and New Jersey.
The company will also hire over 1,800 part time temporary workers in New Jersey for the holidays, according to Northjersey.com  Toys R Us locations in the Garden State include Atlantic City, Mays Landing, and Vineland. You can apply for a part time job online.
---
More From Lite Rock 96.9 WFPG: