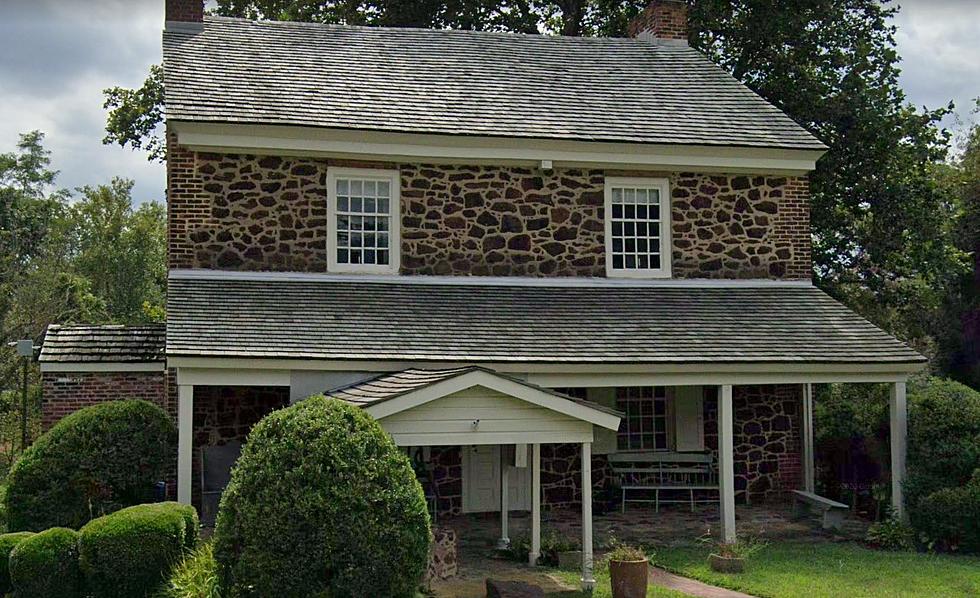 Time Capsule Buried at Historic South Jersey Tavern, Won't Be Opened Until 2070
Google Maps
Officials in Gloucester Township, Camden County, have just buried a time capsule at a nearly 300-year-old tavern, leaving it full of items for posterity.
Have you ever looked into how old your home township is? Mine, Gloucester Twp., is 325 years old, established way back in 1683!
That's why Gloucester Township filled a time capsule of what life in the year 2021 is like for residents to dig up about 50 years from now, Patch.com reports.
At the ceremony, which took place on the grounds of the historic Gabreil Daveis Tavern, now a museum tucked away off 3rd Ave. in Glendora, Gloucester Township Council President Orlando Mercado said, "When the time capsule is open 50 years from now, residents will be reminded that those that planned this capsule and those who placed the items in it did so because they cared about Gloucester Township."

Mayor David Mayor echoed those sentiments, saying, "This time capsule is a bridge to the future. In it is locked seeds of history that, when opened 50 years from now, will grow into living items and documents capturing this moment in the history of Gloucester Township."
As long as I lived in Gloucester Twp., there were always rumors that Gabreil Daveis Tavern was haunted. It hasn't been a working tavern since the 1760s, but some of the area's most prominent Revolutionary War figures have passed through its doors. It's crazy that I lived in Gloucester, Twp., for 30 years, my mom still does, and I've never been inside Gabreil Daveis Tavern.
Wow. It's kind of sad to think I may not be around long enough to see the reopening of the time capsule. But I hope when it does see the light of day again, the people who dig it up are as proud to have called Gloucester Township home as I was.
And, if you ever want to take a tour of the museum house and find out for yourself if there's any paranormal activity, you can thank the Gloucester Twp. Historic & Scenic Preservation Committee!
9 Awesome Pumpkin Picking Patches in South Jersey
Pumpkin picking season is here! Looking for a great place to go? Check out these local farms and patches!
Exclusive (Outside) Photos of the Old Plaza Cinema XXX-theater in Turnersville, NJ
Let's take a look at the old Plaza Cinema movie theater on the Black Horse Pike in Turnersville, Washington Township...
LOOK: 30 fascinating facts about sleep in the animal kingdom