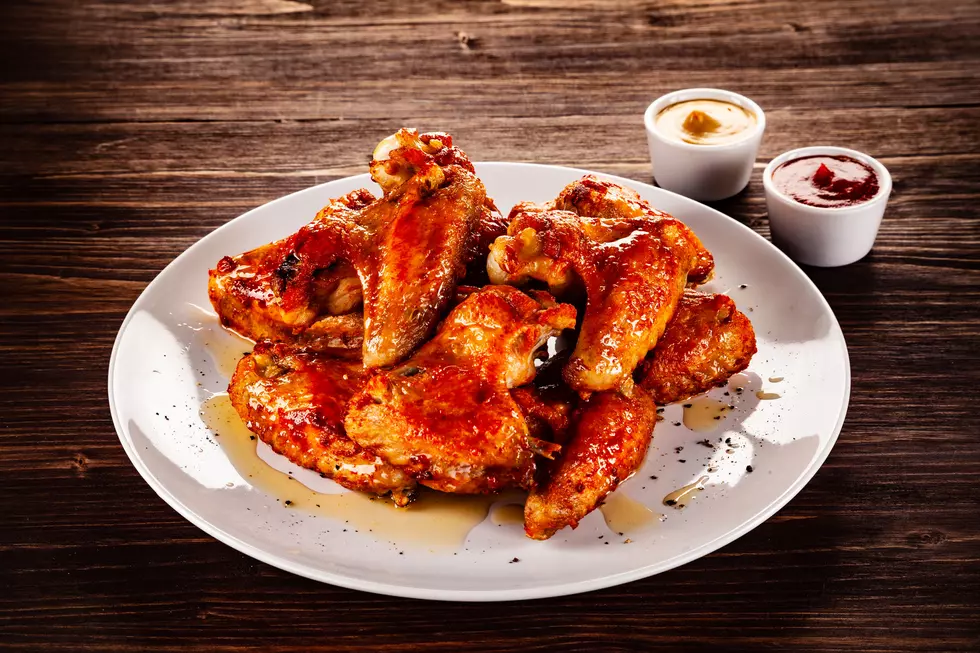 This is how New Jersey likes its chicken wings
gbh007
If it's time for the Super Bowl, then it's time for chicken wings. Wing consumption styles vary from state to state, region to region. A new survey from Cree Lighting breaks down the state by state preferences when it comes to eating wings.
The methodology the used was as follows:
we surveyed a total of 3,146 Americans to find out how they enjoy their chicken wings. By asking questions about their style, sauce, and dressing preferences, we were able to thoroughly examine one of America's favorite snack foods. Using this survey data, we discovered how wing preferences differ regionally across the country. Finally, we asked respondents to rank eight popular game-day snack foods and used a weighted rating system to settle once and for all what the ultimate Super Bowl snack is.
For New Jersey they found that most people prefer the drumstick portion of the wing in buffalo sauce with ranch dressing.
Personally, I prefer boneless wings in buffalo sauce with blue cheese dressing. That combination, though, was the choice of one state: Rhode Island.
Nationally, the most popular order is boneless with buffalo sauce and ranch dressing. Some other unique combos include Georgia; their go-to wing order consists of all flats (wingettes), lemon pepper, and ranch on the side.
Some other wing-related findings:
63% of Americans prefer their wings to be bone-in
42% prefer drumsticks when eating bone-in wings
43% prefer dipping their wings in ranch, 30% choose blue cheese
12% of Americans use utensils when eating wings
51% believe that boneless wings are just chicken nuggets (they are, of course, but they're still good)
75% of those surveyed plan on eating chicken wings while watching the Super Bowl
OMG! Cutest pets in New Jersey!
How to make the best guacamole
The best cheeseburgers in New Jersey
Everybody has their own favorite burger place. Odds are, one of these places are right by you. In honor of National Cheeseburger day last Friday, September 17, here are some of the best cheeseburger joints in New Jersey according to Trev's social media following.