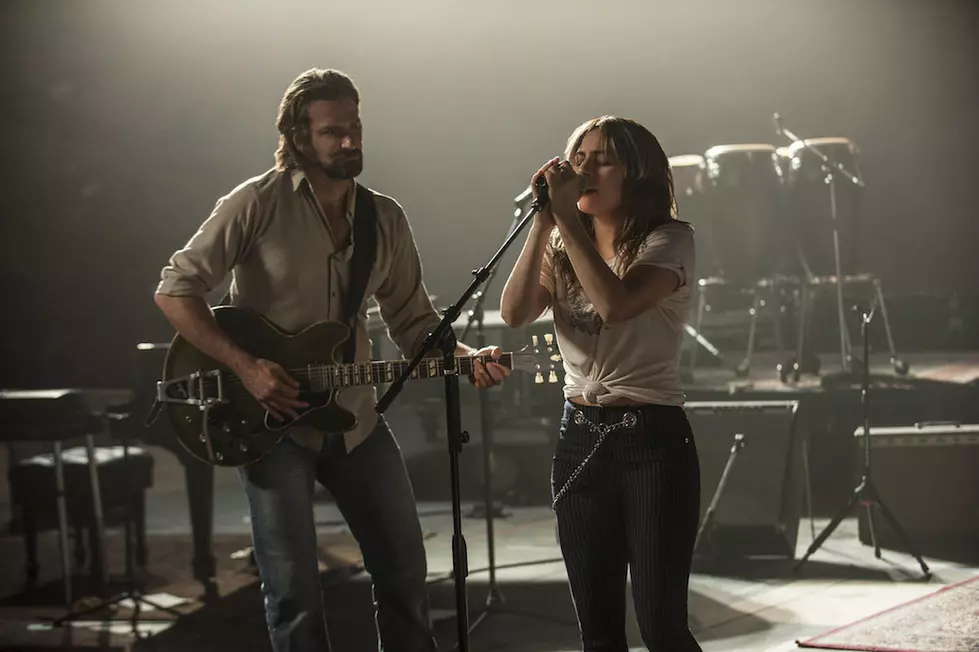 'A Star Is Born' Is Coming Back to Theaters in a New, Longer Cut
Warner Bros.
The Oscars didn't turn out how A Star Is Born hoped, but the film is still coming back to theaters — with a brand-new cut featuring previously unseen material.
Fittingly, given the film's one Academy Award win last weekend — for Best Original Song — the new version of A Star Is Born will contain 12 more minutes of mostly musical footage. Via The Hollywood Reporter, the new additions include:
...extended performances of the songs 'Black Eyes' and 'Alibi,' as well as of Lady Gaga's impromptu a cappella performance of 'Shallow.' Moviegoers will also see new footage of Lady Gaga's character, Ally, singing 'Is That Alright?' to Cooper's character, Jack, in the wedding sequence; Jack in his studio singing 'Too Far Gone'; and Jack and Ally writing a new song together, titled 'Clover.'
They probably could have just put Gaga and Bradley Cooper's performance of "Shallow" from the Oscars over the closing credits and people would have showed up to watch.
This new cut of A Star Is Born will appear in about 1100 theaters around the country this Friday. It'll be around for just one week, so if you want to see it on the big screen, act quickly.
Gallery — Great Movies That Got Zero Oscar Nominations: