Another Shark Has Been Spotted Off The Coast Of New Jersey
Whitepointer, Thinkstock
Summer and local summer may have come and gone but that does not mean sea life isn't still active.
There has been another shark spotted off the coast of New Jersey and guess what, this shark has a name!
Her name is Martha and according to her OCEARCH profile, she was last "pinged" off the coast of Long Branch and is heading South so should be in South Jersey waters any day now!.

Enter your number to get our free mobile app
According to APP.com, "'a ping' occurs whenever a shark's dorsal fin is above the surface long enough for a satellite to pick up its location on the tag placed on the fin."
If you take a look at any OCEARCH Shark's profile, you can learn their age, size, length, see a photo of what they look like, when they were tagged and how far they have traveled since being tagged.
Martha, for example, has traveled over 379 miles thus far and is over 7 feet long!!
OCEARCH keeps track of a lot of different sharks and Martha is tagged because a study is being done on the life cycle of great white sharks. Researchers are thinking that Martha is traveling to southeast waters for the winter which is very common among sharks.
And if you have been keeping track, Martha is far from the only shark that is being tracked and therefore has been pinged off the coast of New Jersey....remember Miss May?? 
Right now there are about 5 to 7 sharks that are off the coast of New Jersey being tracked.
OCEARCH is tracking many other sharks that we have not told you about that are of different species, have different names and are currently located in waters around the world.
There is a lot of amazing life that resides in the ocean and there is SO much to learn about them. You better get started.
I'm sorry...I have to......"Just keep swimming. Just keep swimming."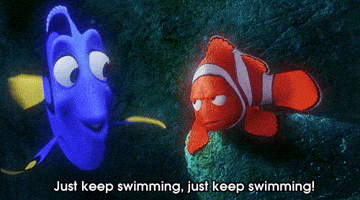 OR........"Fish are friends. NOT food."
One more...."42 Wallaby Way, Sydney, Australia"
Take a look at the original article at APP.com.
Check out these amazing creatures of Jenkinson's Aquarium