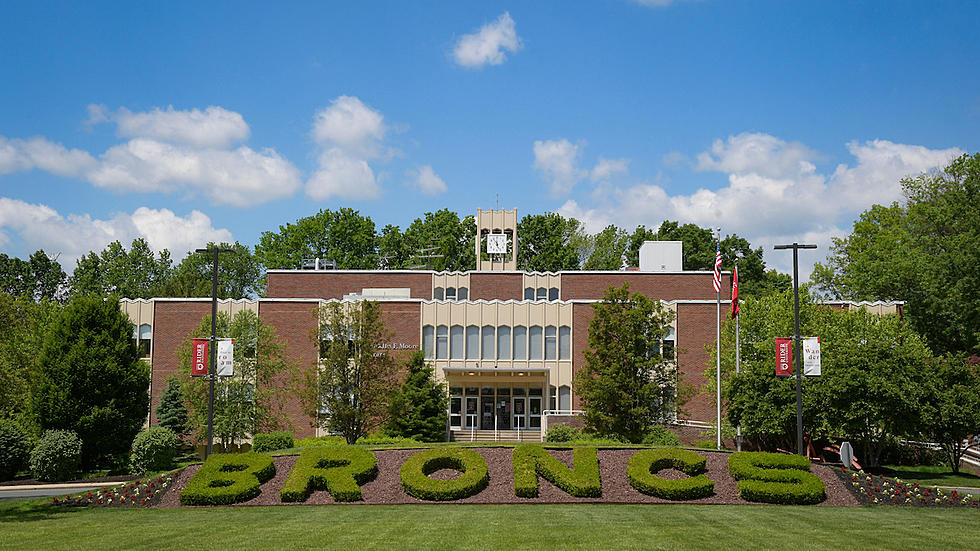 NJ university teams with local school district to take on teacher shortage
Library at Rider University (Peter G Borg)
LAWRENCE (Mercer) — Today's bus driver or custodian could be tomorrow's teacher in the West Windsor-Plainsboro Regional School District.
Rider University has announced a partnership with the local district that offers district support staff (non-teachers) an easier path toward become a certified school teacher.
The monetary incentive for eligible participants is a 20% tuition discount, as well as some tuition reimbursement from the school district.
"Hopefully we take somebody who's working in a school in a neighborhood that they really care about, and they can continue to work in that school while going through this program, eventually become a teacher, and hopefully become a teacher in that district or in that school in that neighborhood that they care about," Jason Barr, dean of Rider's College of Education and Human Services, told New Jersey 101.5.
The new program builds on an already established relationship between the private university and the 10-school district. The district is the top employer of Rider University graduates over the last four years, Barr said.
The Pathways to Teaching Program aims to make a dent in the statewide and national teacher shortage. Barr said education institutions have to be more proactive these days in recruiting potential teachers, and not just wait for wannabe educators to come to them.
"These types of programs are growing around the country," Barr said. "Other districts have reached out to us already."
The school district can award up to $40,000 annually on tuition reimbursement for program participants. Approval to participate is subject to available funds, the program's webpage says.
In February, Rider announced the launch of a $2,000 yearly scholarship for first-year and transfer undergraduate students who declare elementary education or secretary education as their major.
Dino Flammia is a reporter for New Jersey 101.5. You can reach him at dino.flammia@townsquaremedia.com
Click here to contact an editor about feedback or a correction for this story.
Biggest NJ company layoff notices in 2022 and 2023
In some cases, workers may be offered back their jobs or transfers to different locations.
Here's a look at more than a dozen of the biggest announcements within two years.
How much your school district gets under Murphy's proposed 2024 budget
Gov. Phil Murphy's porposed 2024 budget includes $1 billion in new spending for school funding including pre-K funding, pension and benefits, and an additional $832 million in K-12 aid, which is listed below by county and district.