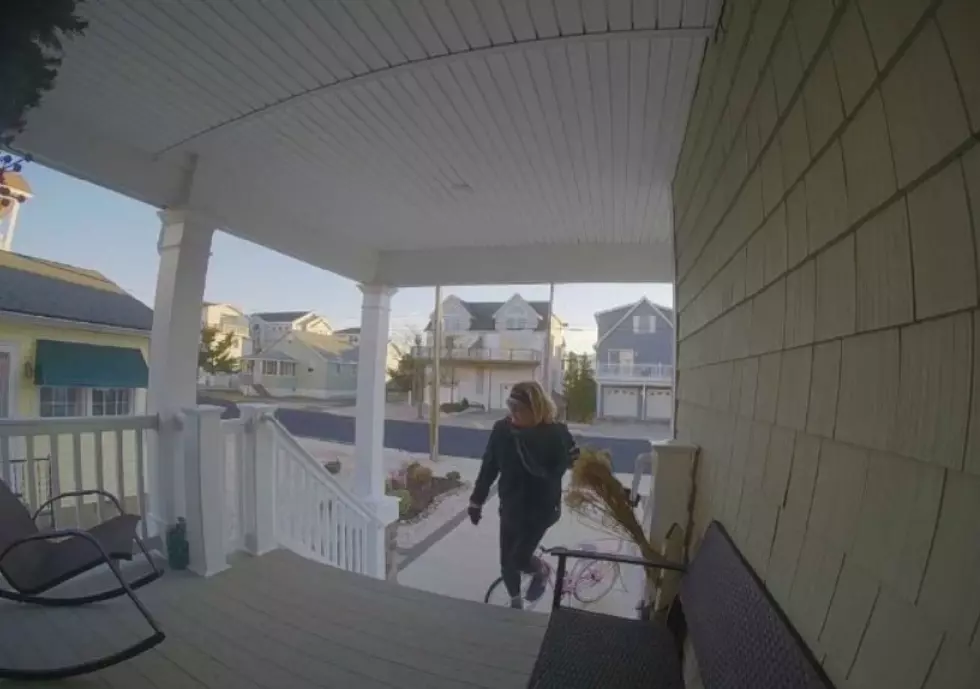 Possible Female Porch Thief Hits Sea Isle Neighborhood
Sea Isle City Police Department
Police in Sea Isle City are asking for the public's help in identifying a woman who may be responsible for stealing items off a family's porch.
Police aren't saying exactly why they want to find the woman captured on surveillance cameras other than they are "conducting an investigation."
Some on Facebook have commented that the subject may be a man dressed in female clothing, while others have wondered if she showed up riding the kid's bike parked in front of the porch.
Police ask that if you can help with identifying the suspect, please contact Detective Sergeant Bradshaw at (609)263-4311 ext 2302 or by email wbradshaw@police.seaislecitynj.us.