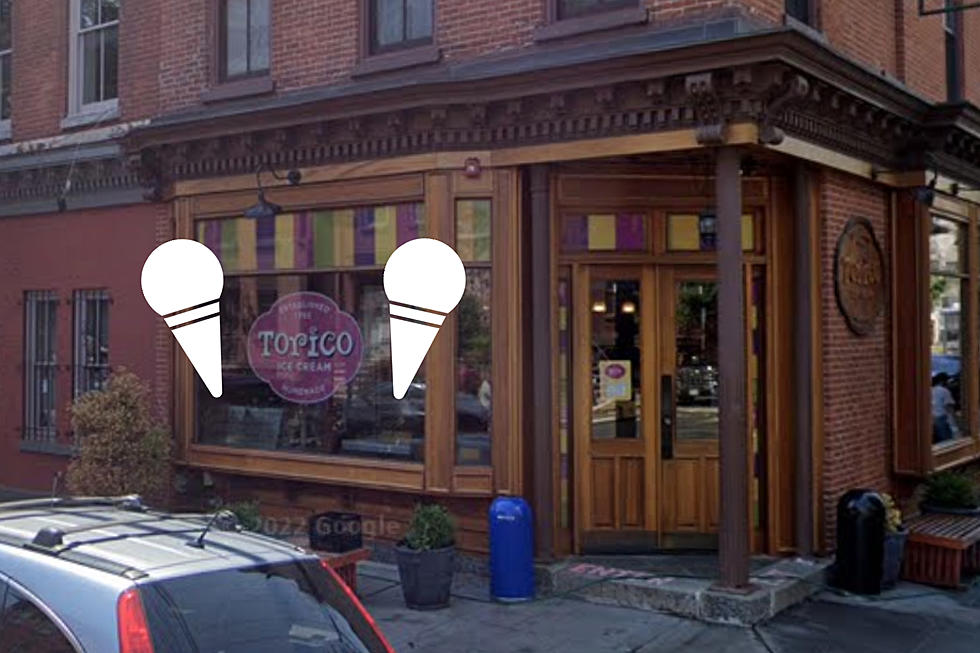 Of the top 25 ice cream shops in the U.S., only one is in NJ
Google Maps / Canva
In the United States, ice cream holds a special place in our hearts, especially during July, which President Ronald Reagan officially declared as National Ice Cream Month in 1984.
Recently, 247wallst.com compiled a list of the top 25 ice cream shops in America, and one of them can be found right here in New Jersey.
Their list is based on ratings and reviews on a variety of food and general interest websites, including The Daily Meal, Eater, Today, PBS, Spoon University, Thrillist and Yelp as well as numerous local and regional sites.
California has several that made the list. Florida and Connecticut a couple, too. But it's pretty amazing that even though only a handful of states had shops on the list of standout ice cream, NJ was one of them.
This hidden gem is Torico Ice Cream, which has been in Jersey City since 1968. Originally known as Tropical Delight, the shop was the brainchild of Pete and Pura Berrios, who infused their Puerto Rican roots into the business by offering delightful piraguas (shaved ice treats) made from tropical fruits.
Eventually, the hand-cranked ice cream and sorbets gained popularity, leading to its current name, Torico (a combination of "todo rico" meaning "all rich" or "all good" in Spanish.)
Three generations of the Berrios family now run the show, ensuring that Torico remains a cherished part of Jersey City's diverse community. Celebrating its 50th year in 2018, Torico continues to delight locals and visitors alike with over 65 flavors, ranging from classics like chocolate and vanilla to exotic choices like jackfruit, lychee, and avocado.
Real ingredients are the secret to their delectable ice cream; you'll taste the genuine flavors of coconut, pineapple, and even peanut butter.
Visiting Torico on a Friday night might mean enduring a long line, but don't be discouraged – the wait is worth it. The expert counter staff ensures swift service, and you'll be rewarded with creamy, perfectly textured ice cream that doesn't melt too quickly.
For those celebrating a special occasion, their custom ice cream cakes are a must-try, beautifully crafted and even sweeter to eat.
Whether you savor traditional favorites or crave adventurous tastes like spicy eggnog, Torico Ice Cream guarantees a great ice cream experience for all.
So, head on over to Jersey City and discover why this family-owned gem holds a special place in the hearts of ice cream enthusiasts all over the state. I'm an ice cream freak, and I can't wait to try it!
The 6 best ice cream places in NJ
THE DEFINITIVE LIST OF THE SWEETEST ICE CREAM PARLORS IN MONMOUTH AND OCEAN COUNTIES
Opinions expressed in the post above are those of New Jersey 101.5 talk show host Judi Franco only.
You can now listen to Dennis & Judi — On Demand! Hear New Jersey's favorite best friends anytime, anywhere and any day of the week. Download the Dennis & Judi show wherever you get podcasts, on our free app, or listen right now.